India's #1
HR and Payroll Software

Imagine how simple things would get if you had a seamlessly integrated HR software and payroll software! This is exactly what we offer at HROne. The data gathered by your HR software during the entire ELC of your employee is constantly synchronized across your payroll system to process payouts with 0% errors and on time. What else does an HR want?
4,00,000+
Satisfied users
4.7/5
Software Suggest
4.5/5
G2.com
4.3/5
Techjockey
Schedule a Demo
Switch to India's top HR payroll software.




A Complete Consolidated HR and Payroll Software
Manage all-inclusive HR and payroll operations using our unified platform.
Get Free Demo
Core
Define organisational structure, assign roles & permissions, grant access rights and more.
Workforce
Manage the entire employee lifecycle from onboarding to exit, publish letters and more.
Payroll Outsourcing
Run error-free payroll, manage loans & reimbursements, meet statutory norms.
Attendance
Real-time attendance management for managing attendance, holiday calendar & shifts and also run accurate payroll with the clubbed HR software and payroll software.
Performance
Meet organizational goals & improve performance with continuous feedback, 1-on-1's, 9 boxes and more.
Engagement
Boost employee morale & improve employee engagement using engagement tools.
Helpdesk
Conversational ticketing system for efficiently managing employee grievance, queries and service requests.
Chat
Communication & collaboration tool that brings your teams together anytime, anywhere.
Expense
Manage employee claims & reimbursement with ease and easily synchronize the same as you process payroll.
Perform 100+ tasks on mobile
It's time to be truly mobile. Give your HR & Employees the freedom to use HR services on the go and give them the best combined HR and payroll experience ever!
Get Free Demo
Seamless Integration
Easily connect with 15+ software you may already use to get the job done. The amalgamation of HR and payroll software to offer optimized process flow will improve the business efficiency by 10X for you!
Get Free Demo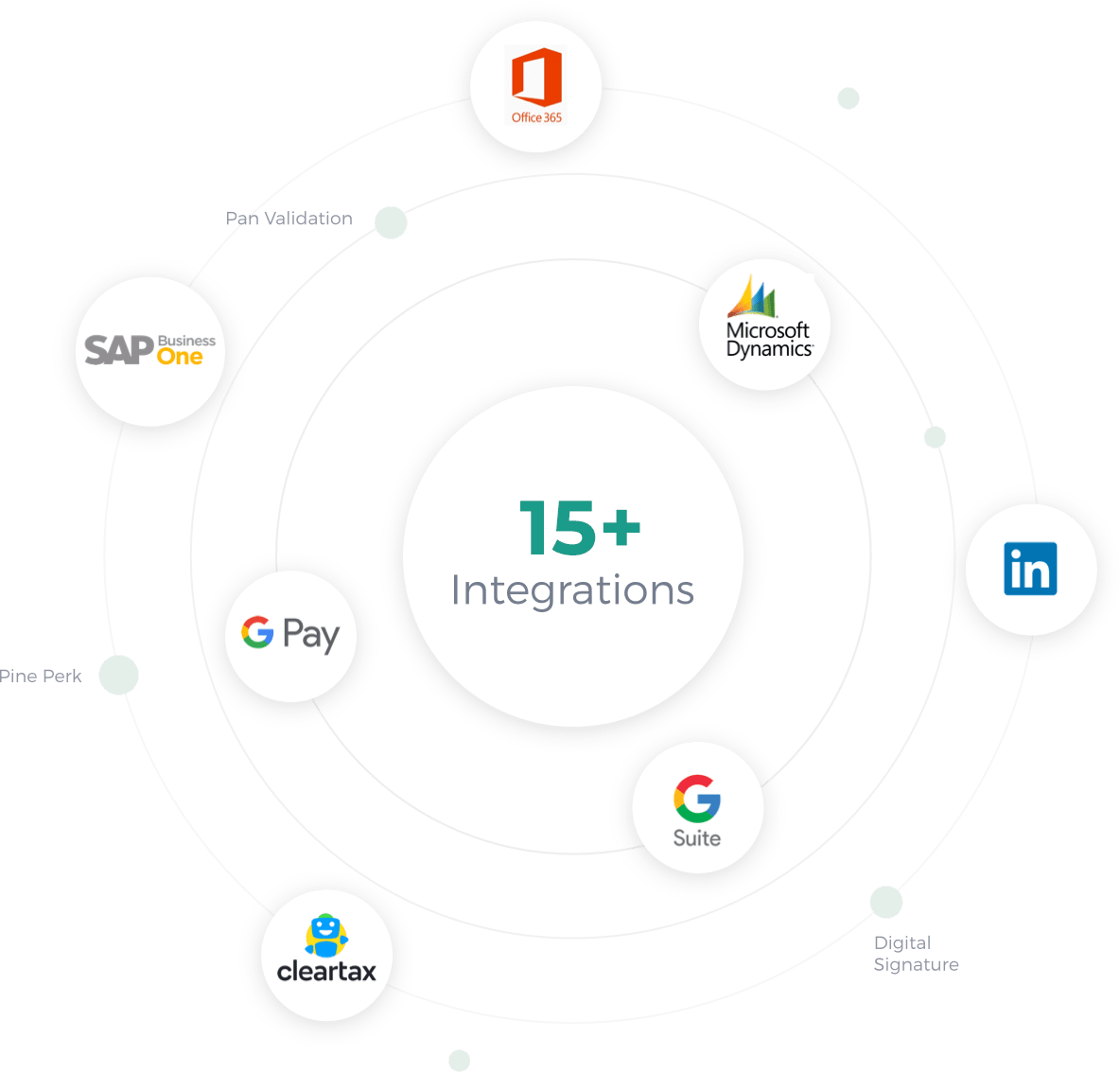 Join our growing list of customers
















Why HROne makes sense?
HROne is the one-stop solution to manage all your HR functions from hire to retire efficiently and at the same time, pay your employees without incurring additional efforts in database management.
Intelligent
Assign, track, execute tasks from the inbox and search data with a google-like search engine.
Experiential
Automate over 100+ tasks related and amplify human interactions with moodbots, R&R platforms, group chat and more.
Insights
Actionable insights that help Line Managers, HR Professional & CXO achieve more.