Our Story
The journey from HR excellence to human experience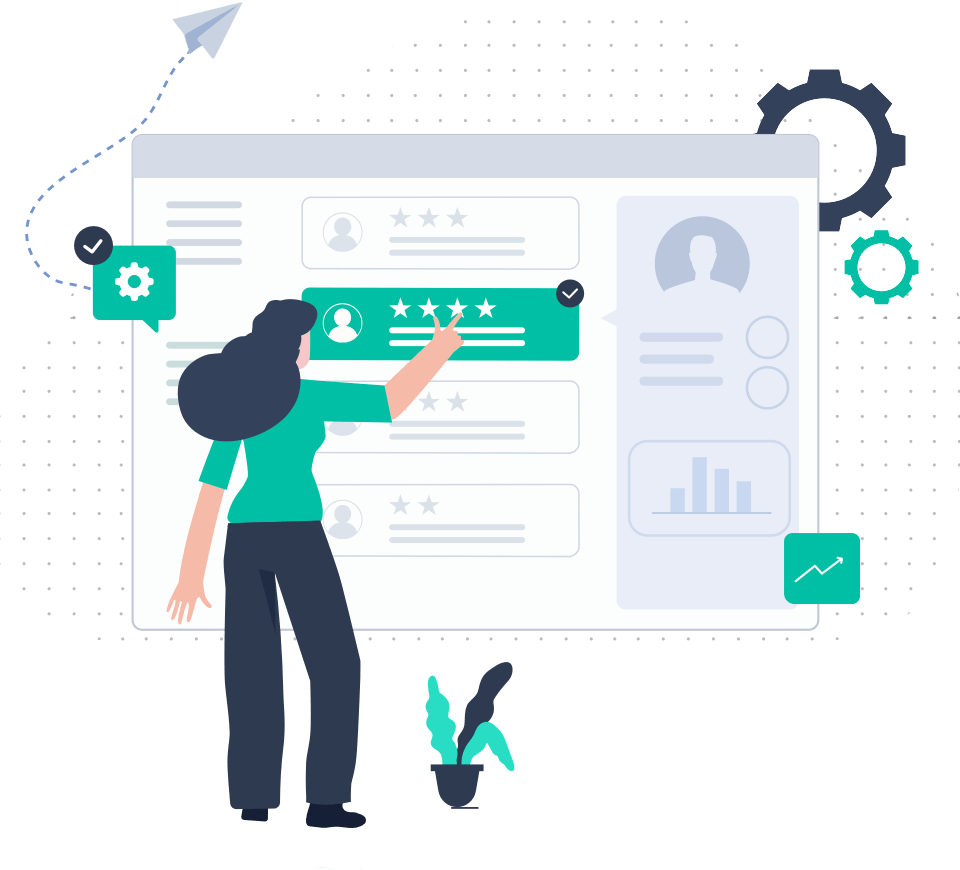 HROne was incepted in 2016 with the vision to simplify and automate the HR functions struggling with the age-old manual and cumbersome HR processes. By 2017, after successfully automating the HR functions in more than 250+ companies we realized we have only solved part of a puzzle and focussed on the digitization of HR transactions more than problem-solving.
In 2018, we analyzed over 10,000+ customer queries, re-strategized and assembled a team of experts from IIT, ISB, ISCs, and studied consumer apps that helped solve real customer problems like Ola, Swiggy and Paytm. After two years of hard work, we gave birth to an all-new version of HROne which not only automated HR processes but also simplified human interactions and delivered actionable insights to build better workplaces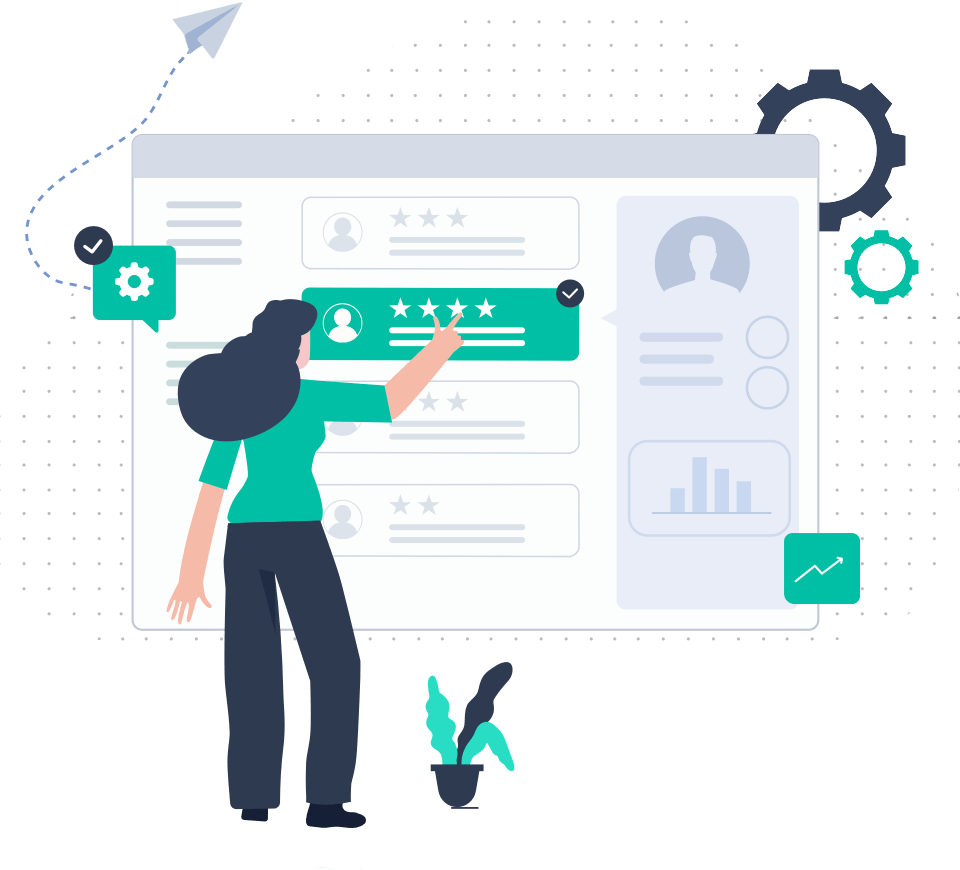 Why HROne makes sense
Some frequently asked questions (FAQs) by companies that switch to HROne
We are India's first HRMS company that offers consumer centric experience in an enterprise HCM suite like Ola, Uber, Swiggy & Amazon in the B2B space.
HROne not only just automates HR processes & tasks but also gives your HR team the platform & freedom to build happier and engaged workforce.
HROne further provides actionable insights unlike no other HRMS solution that helps you take decisions faster and achieve results making it one of the best HR software in the industry.
HROne lets you execute tasks, pull reports and respond to queries all from a single window rather than navigating through confusing enterprize solutions with our innovative HR desk.
Get instant response to any HR query using a Google like search that helps you save time and execute task on the fly.
Empower your HR team to clear all pending tasks on behalf of managers and say goodbye to bottlenecks.
40+ built-in imports that gives you freedom to upload bulk data across modules and avoid manual entries or backend data upload.
Get dashboards & frequently used reports straight to your email inbox without logging into the systems.
HROne is scalable HR platform which can used by startup companies as small as 50 employees to large enterprises as big as 5000 employees strong. HROne also gives companies the flexibility to start with just core modules and then add other modules as you grow. So no matter your size, industry or complexity; HROne has you covered.
The HROne mobile app is not just limited to employees but allows your HR team to execute day 2 day task from the comfort of their mobile phones.
Execute more than 50+ tasks in just few clicks on the go using HROne mobile app.
The app is available on both iOS and Android.
We have built an intelligent inbox that will auto assign tasks to users as per their role which is similar to your email inbox. Your learning curve ends in 01 day.
One place to perform more than 50+ tasks from HROne inbox. Example generate letters, solve employee grievance, assign goals & target, process loans & reimbursements and more.
With over 350+ successful implementations, our unique implementation methodology ensure that your system is up & running between 5 to 25 days depending on the company size.
Our tried & tested 4 steps collaborative implementation process further ensures error free policy configuration and facilitates quick user onboarding unlike no other in the industry.
Our collaborative implementation process ensures complete transparency on policy configuration so that the customer is never in the dark.
We believe in giving more power to customer by providing complete access of product setup to enable them to make day 2 day configuration changes on their own.
Our extensive free of cost product training course ensure that your team is HROne certified to use the product efficiently.
Get answers to any customer queries in less than 4 hours through our centralized customer helpdesk.
Get to know your return on investment (ROI) by analysing the product usage and man hours saved with the help of our intuitive ROI dashboard.
Our "HR-Ops" dashboard help you to identify process that are not streamlined so that take necessary preventive actions and improve employee experience.
Our extensive free of cost product training course ensure that your team is HROne certified to use the product efficiently.
Identify processes that are not configured in the system with the help of our Setup-Dashboard so that you can make optimal usage of HROne.
Something for everyone
Learn how HROne can make life easier & improve your efficiency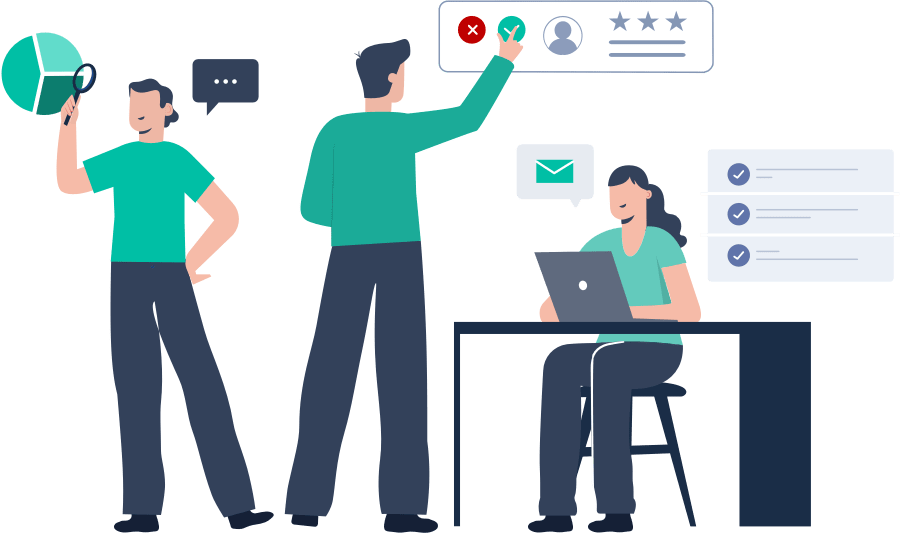 Make the intelligent choice
Switch to HROne, an intelligent enterprise-ready HCM tool and best payroll software empowering your team to achieve 10x better results.