Attendance Management System
Attendance Management software with zero manual interventions
Steer clear of manually updating time and maintaining excels with simplified Time and Attendance tool synced across modules like Core HR software and payroll management software
Request A Demo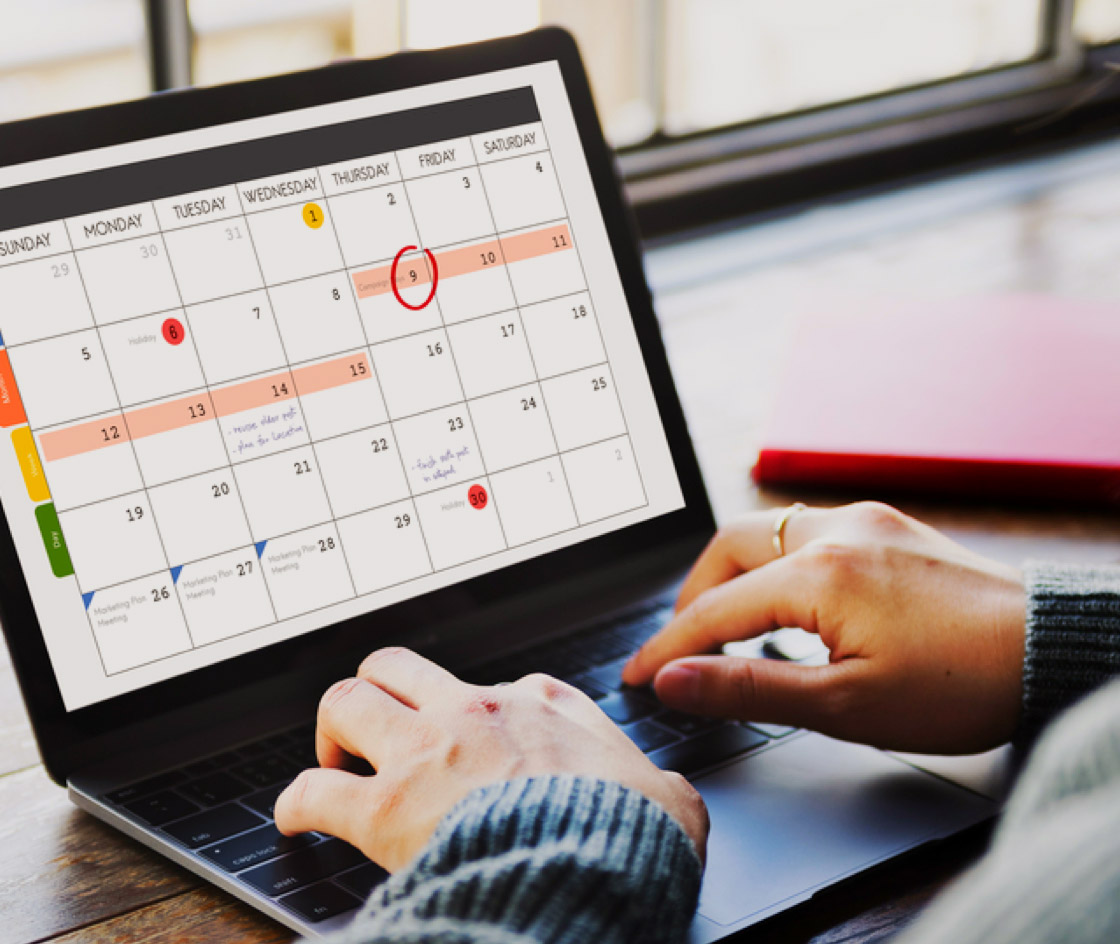 What makes HROne Attendance Management Software the best?
HROne attendance management system for integrated time tracking and scheduling
Easy attendance and time tracking software that lets you auto calculate your team paydays, time offs, holidays and more.
Leaves
Leave the "leaves" to us.
Fix the number of earned leaves, CSLs and paid leaves in the system while confining it to a group of employees or one of your office premise. Create different leave types while giving them a code in the system. Choose the leave cycle and much more.
No need to remember or strain yourself for manual update. Name and add multiple leave policies. At the start of every month, new leaves are also auto credited by the system.
Import the leave balance once, start the leave credit scheduler and forget about updating the leave balance manually forever.
Specifty the paid leaves you want to be encashed. Enable the leave carry forward policy, set the minimum leave balance and do much more.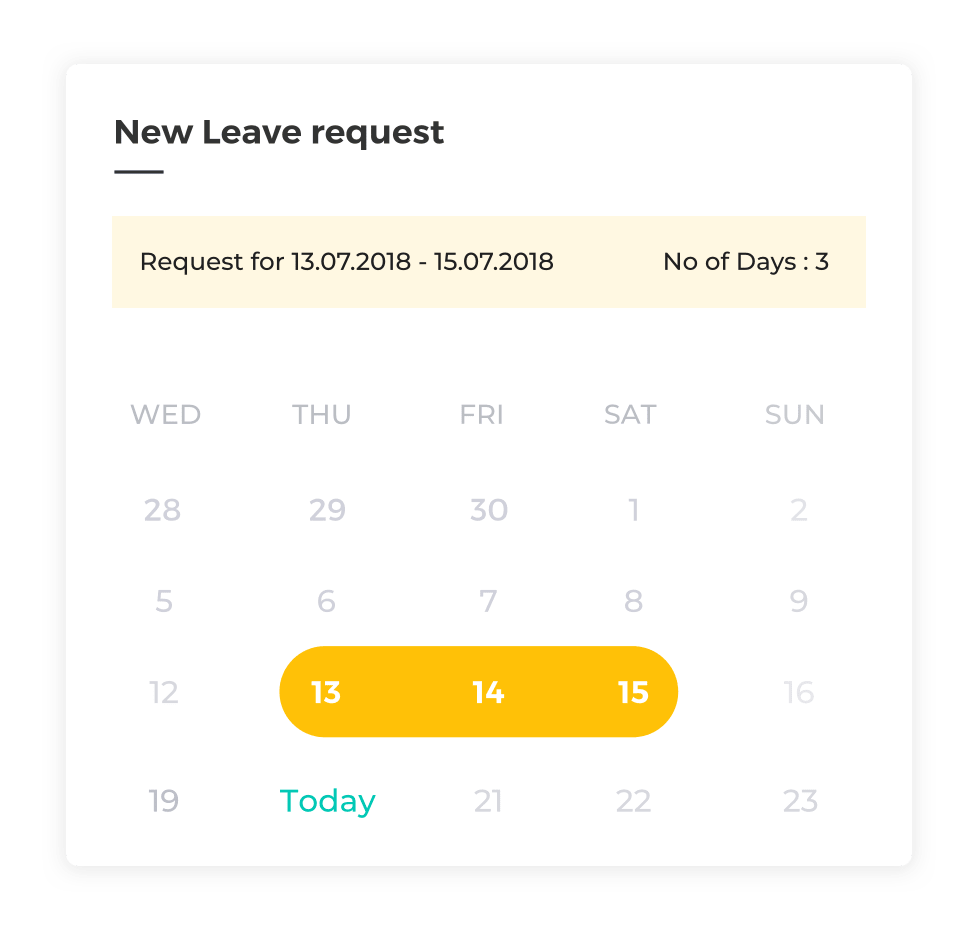 Attendance
No more time-killing with manual work
Set Policies as per your requirements with our Attendance Management System
Put certain or all employees on auto present, enable flexi or strict policy or activate sandwich policy and deductions- do it all, the way you like.
At the end of the month, attendance can be pre-verified by the manager or the employee himself. The arrears are updated on its own to avoid even the slightest of payroll error, leaving the manager with more time to view performance management software and appreciate/ help employees with their goals.
Choose the cycle that fits your paid days calculation process- Calendar, manual, actual or optimistic to process the attendance seamlessly.
Fix attendance calculation
Select the attendance calculation method that fits your organisation- Min-max, timesheet, or odd-even and enjoy right work hours calculation done automatically every time!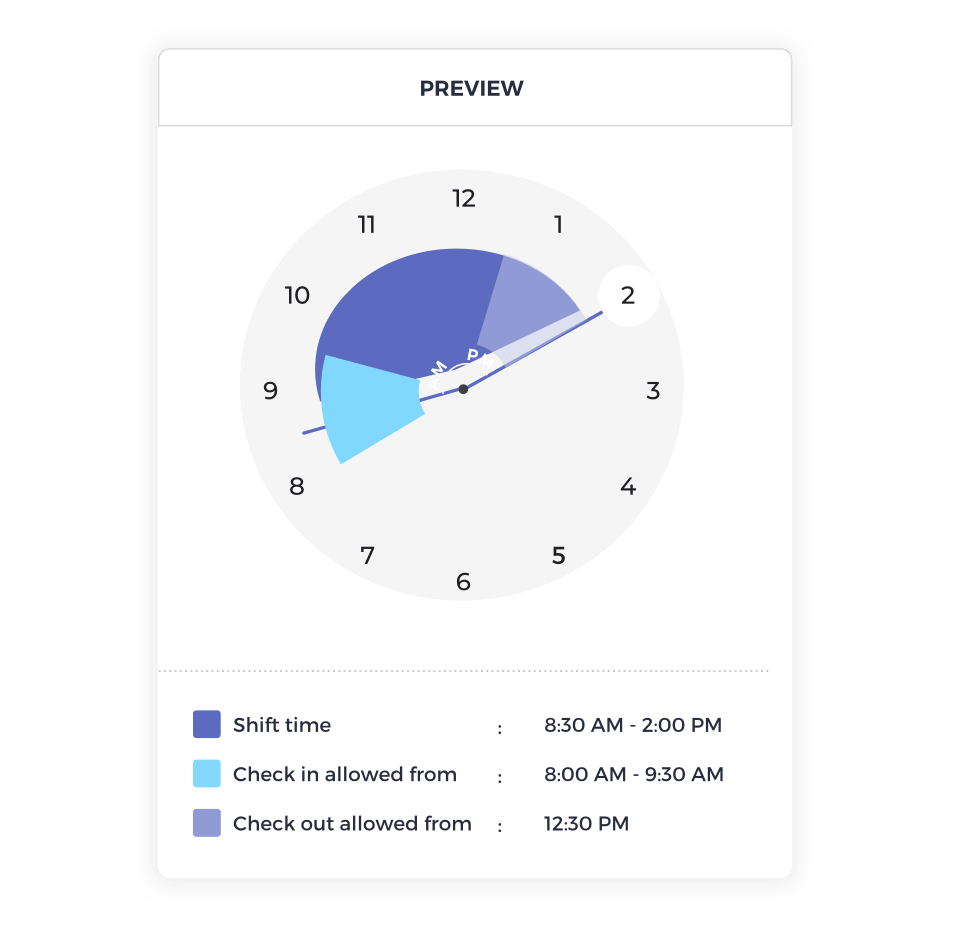 Overtime & Compensatory Off
Pay or compensate for extra hours smartly
Define your overtime and comp off policy by setting the minimum no. of hours to apply for overtime, deciding the time to round off the OT, choosing the OT generatio formula, capping OT hours, enabling OT multiplier and a lot more.
Get into the minutest details
Define the break deductions and mark the days on which you don't want to pay OT. When the comp off attendance date set by you passes, the comp off generated gets auto expired.
A simple 2 step verification process follows, where first employee verifies, post which manager approves the Overtime hours.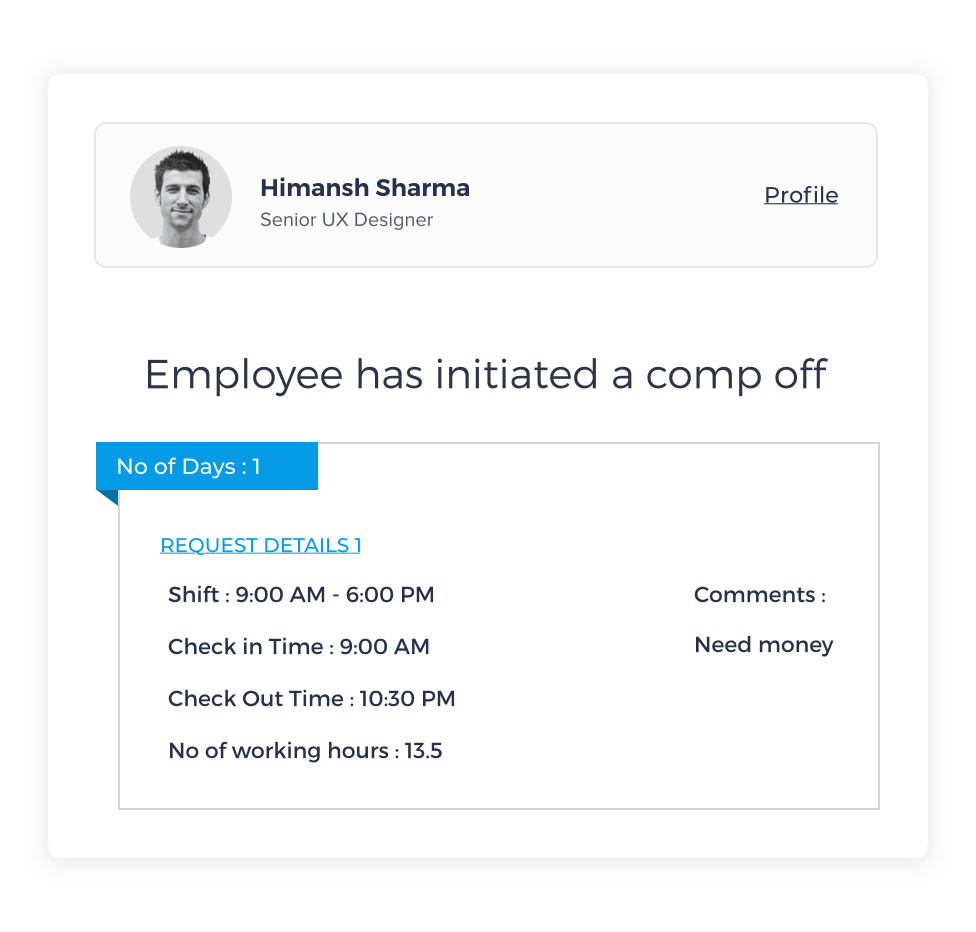 Holidays
Release calendars in a go
Stop making calendars every now and then for office at different locations. Make multiple calendars once and publish them in a few taps.
Circulate the floating holidays
Make a holiday calendar informing employees about all the restricted/floating holidays throughout the year. Limit the holidays that individuals can take from those holidays. If employee has any query, he/she can raise a question in the helpdesk management software.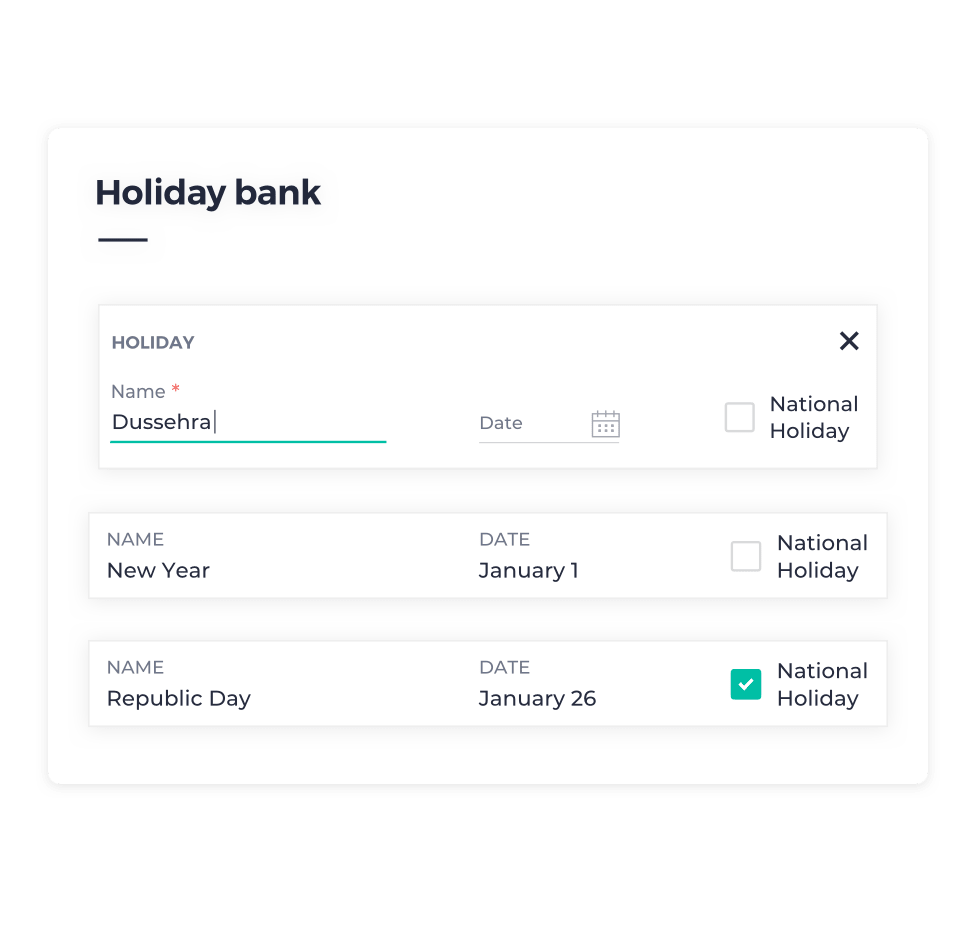 Shifts
Set and run schedules like a breeze
Make multiple number of shifts
Start making as many shift types as needed while also defining the shift rotation policy to declutter the whole process.
Manage shift policy on daily, weekly and monthly basis to meet the needs of various departments.
Not just the HR but line managers also get to add and edit the shifts of their teams to avoid any last day calculations that ultimately leads to errors.
Use the provision for Shift allowance
Decide the scenarios you want to give your employees shift allowance for and the amount against them so that no extra effort is left unappreciated.
As an HR, you can overwrite what is wrong or import bulk shifts in a matter of few clicks.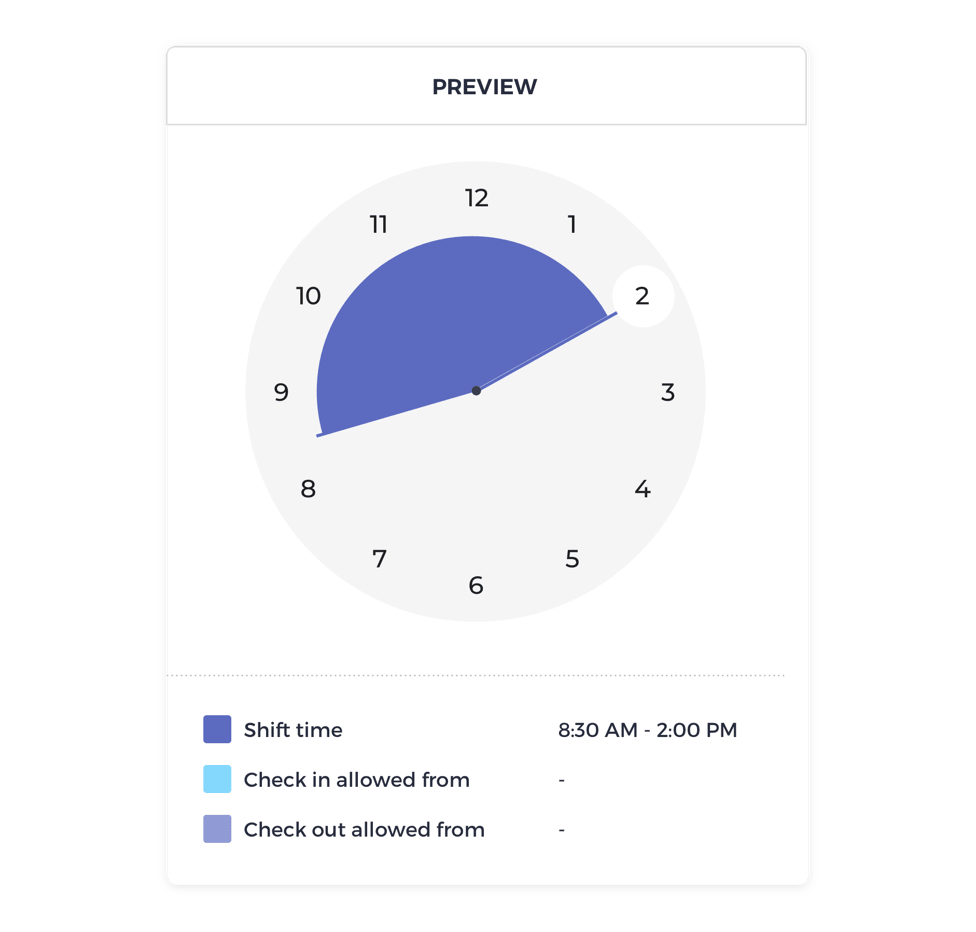 Work Timings
Manage multiple work timings as per your workforce
Mark the minimum work hours you want your workforce to complete. Fix the shift timings, maximum login time for full day present and more to mark employees as present or absent everyday.
Leverage the HRIS software to mention total work hours and the morning buffer time so that the employees get some relief when they are getting late due to traffic or any other reason.
Fix the shift timings to bring more discipline into your organisation. For instance- 9 am to 5 pm so that the biometric attendance software marks the employee as half day absent if he comes after 9 or leaves before 5.
Especially made keeping in mind the hotel industry, break shifts can be used to count the total work hours throughout the day leaving the hours long break taken during the shifts.
Paid Days
Pay only for the actual work hours
Process attendance automatically
You need not execute the complex process, just fix a date to process attendance on its own.
Sit back and relax while the process is being done! As soon as it is completed you get an intimation over email.
Get a glimpse of it all through dashboard
The attendance dashboard helps you see the loopholes that can lead to wrong paid days calculation. Get error alerts, non mapped policy, pending arrears information, reminders for leave and much more.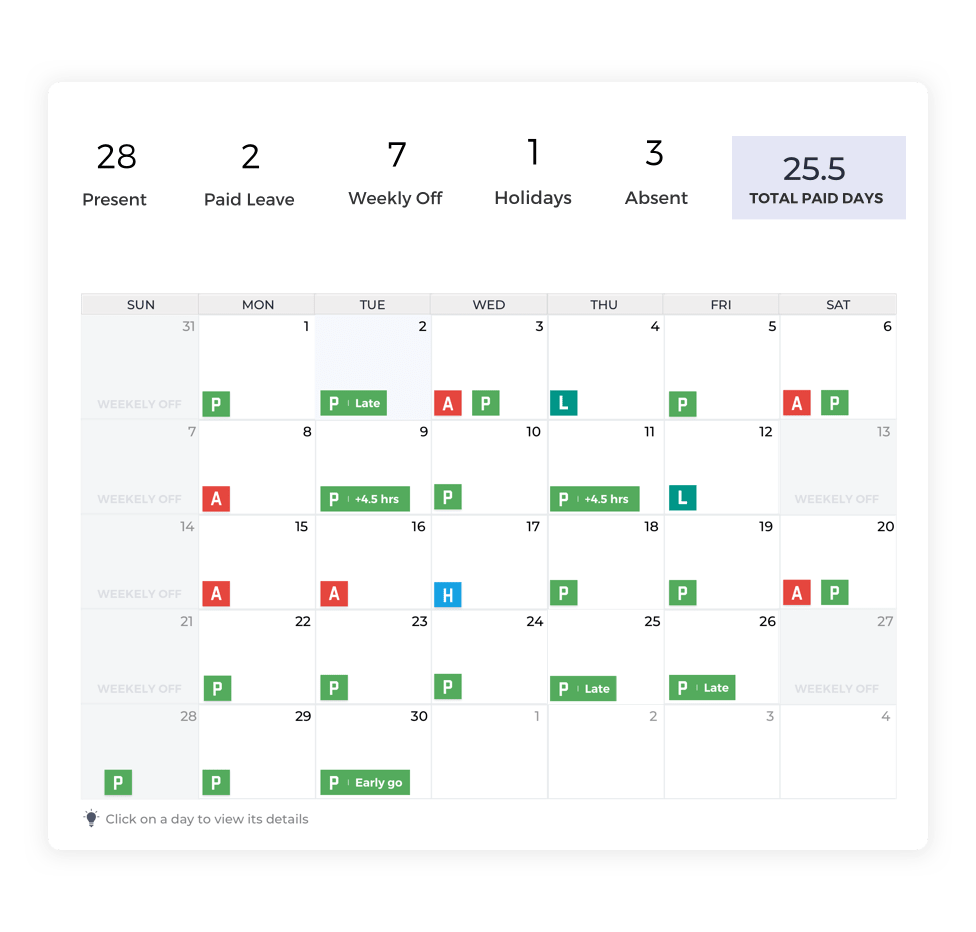 Clocking Time
Get Whereabouts of your workforce
Keep a tab on your workforce working outside the office premise. Let them punch via mobile, share photo, location and much more using our geotracking, geofencing, live photo capturing feature.
Integrated biometric attendance system
See the first and last punch record along with raw punches to calculate the total working hours thereby eliminating the non-reliant methods to keep a track of attendance.
Regularize the attendance
Set the regularisation limit for the times when employees forget to punch in or punch out mistakenly and let them regularise.
Mark on duty for out of office work
Use the provision to mark on duty for the times when an employee is working from home or visiting a client with our best HRMS software.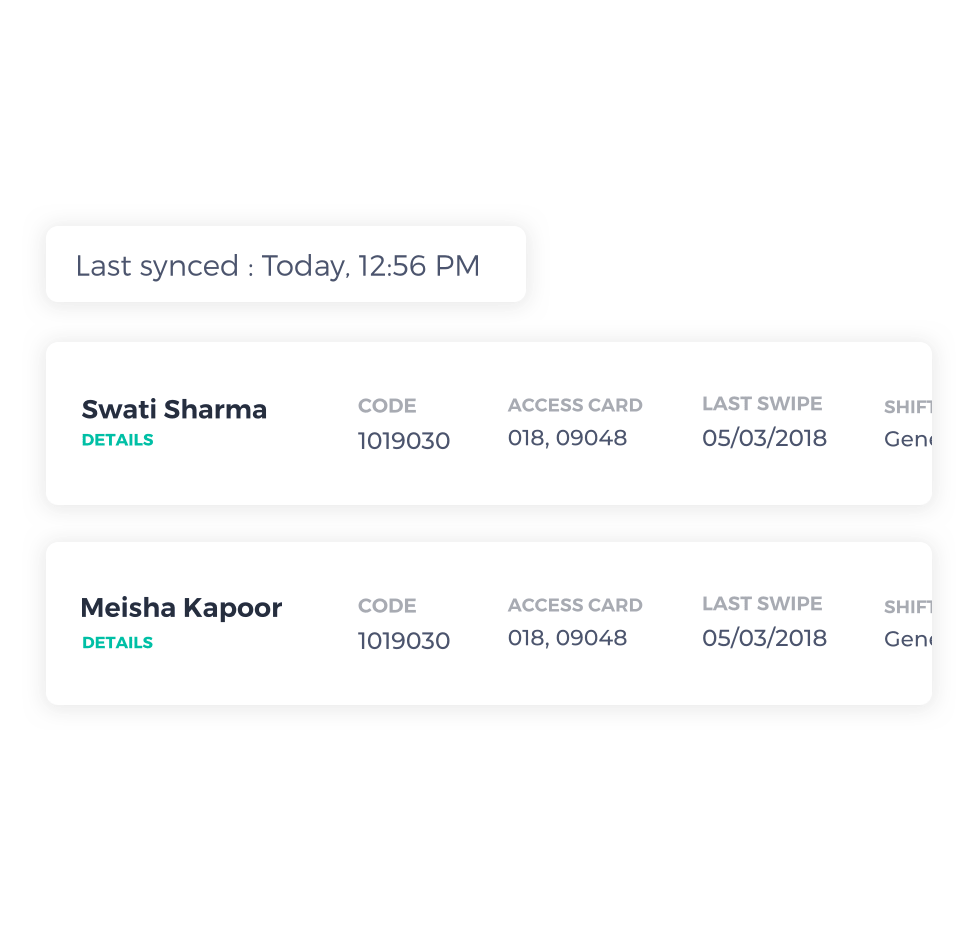 Arrear Days
Process backdated attendance corrections in a flash
Create and customise the policy
Easily stipulate the arrear policy and set the limit for arrear payment in the attendance and leave management software to 1 months backdated arrear or more. Decide the magnitude of leverage you want your workforce to enjoy.
Correct backdated attendance
HROne HRMS software allows employees/you to correct previous months' attendance even after the salary for those months has been processed by the payroll software. Skipped or forgot doing attendance correction is never a problem again!
Once the backdated attendance is corrected by the user, whether the arrear is positive or negative the payroll software is prompted to auto adjust the paid days and process the salary accordingly.
Mobile App
Attendance and leave updates at your fingertips
Get a bird's eye view of your attendance through a personalised calendar that shows your attendance for a given month at a time. Look at the days you have completed the work hours on and the days you need to correct the attendance for.
Apply and approve attendance corrections
Whether it is regularisation, restricted holiday, leave, or on duty request- the employees can apply and the managers can approve in a few taps on the go through their mobile.
Mark attendance from anywhere/ on field
Each employee can mark attendance irrespective of where they are. The mobile app empowers your workforce to geomark or geofence their attendance when they are on-field or out of office for office work.
Employees can check their leave balance and apply, plan for the current and next month respectively.
Frequently Asked Questions
An attendance management system, also known as attendance management software is used to track employee work hours and the time-off taken. It helps companies in paying their employees fairly and optimise their work hours. Besides, it supports payroll automation and helps in staying compliant with the government rules, while minimising errors.
The attendance system works by collecting attendance timings through a medium like biometric, mobile app, web or any other tool synced with it. The data collected is then used to determine if the employee has completed work hours, how many days he was on leave or absent. This data is imported to payroll software to compensate the employee with the amount he is entitled to get from the company for a given month.
The right attendance management software offers a gamut of benefits. Some of them are below.
Error-free and compliant-

It keeps a record of the time and reduces errors, likely to happen with manual data entry

Saves money-

There is no time abuse, absenteeism, buddy punching or overpayment

Saves time-

It saves the time of the HR team by keeping track of hours and importing it to payroll

Provides analytics-

It empowers the HR and management with data insights to analyse and improve

Quite Integrable-

It is integrable with third-party hardware and software like biometric, and payroll software
More than 500+ renowned brands trust HROne with their attendance management system. HROne is a well-integrated attendance tracking software. Unlike other attendance software, it lets you focus on pressing issues like absenteeism, and productivity, while it auto-calculates the paid days, absences, leaves, overtime, and holidays.
HROne is ahead of other attendance software providers as it offers-
Special Google-like action-driven searches to find attendance data of a particular employee or get information like who takes most leaves, who is most punctual etc.
It instructs payroll to auto-adjust arrears for the backdated corrections
The system lets you configure the shifts as you like- Strict, Flexi, Break
It also lets you use biometric, geo-tagging, geofencing via mobile app or on duty to mark attendance
With it, you can set overtime and comp off policy defining the smallest of details like minimum extra hours req. to apply overtime and more
In short, HROne does revolutionise the way you manage attendance, giving everyone in the organisation the experience they deserve!
HROne mobile app is like a replica of its web application. You can do 90+ tasks from the app itself. When the talk comes to attendance management software specifically here are a few ways the app empowers everyone-
Allows employees to check leave balance, attendance data through a single dashboard
Lets everyone apply, approve, edit and reject the leaves and attendance corrections
Users can also mark attendance using the mobile app. This is a great help for the remote work model, sales and on-field employees
Yes! HROne is great for companies that encourage employees to mark attendance with or without the conventional 'biometric way'. We offer-
Geofencing that allows you to confine attendance marking within a particular area
Geomarking attendance, suitable for remote work model or freelance employees to mark their attendance from their respective locations
Biometric sync to let employees punch when they enter and leave the office
On duty requests are one other way to mark attendance for on-field employees
All can be done on iOs, android and the web.
Having clients from more than 20+ industries across India, we understand the requirements that people working in hospitality, manufacturing, healthcare, media and such industries have. Our product team has carefully accommodated every possibility that HRs managing multiple shifts
We let you set multiple shifts and their rotation policy
We provide the option to set shift allowance and the power to managers to edit and exchange shifts
You also get to categorise shifts as strict, Flexi and break while mentioning the rules for each.
You can choose to set the shift roaster to automatic so that once set you don't need to check and change every week or month.
HROne attendance management software is present all ove India and their experts are available in Delhi, Mumbai , Chennai, Hyderabad, and Bangalore. Nevertheless, they are ready to visit your office even if it is not in the cities mentioned.
Why choose attendance management software by HROne?

Keeping a track of attendance is the most redundant task. When this goes wrong more than 13% employees face challenges in every pay period. The rework, dissatisfaction and stress rise automatically.
Unlike other time attendance software, when companies use HROne attendance management software, they firmly say that it helps them manage not just the in and out times but also shifts, policies, overtime, leaves and arrears automagically.
Managing attendance with zero manual intervention is not the only benefit, there is a mobile app too! It helps employees and managers mark and approve attendance respectively while it can also be synced with biometric attendance software.
When you get to do so much more with a single attendance management system, why would you not want it? Fill the form to know more now!