HRMS software that
An intelligent enterprise-ready HRMS suite that automates HR processes, simplifies human interactions and delivers actionable insights to build better workplaces.
See HROne in action in 2.5 mins
Request A Demo
India's fastest growing HRMS Software
Trusted by the Industry leaders for managing their day-to-day HR functions
Awards & Recognitions
Top Software Review Sites recommend & accredit HROne as the preferred HRMS Solution for SMB and Enterprises
Request Free Demo
Why should you
prefer HROne
over other HRMS?
Still hung to desktop only HRMS? It's Time To
Go #MobileFirst!
Give your teams the freedom to execute day to day HR tasks on the go anytime, anywhere using our iOS & Android app to make your organisation:
More Agile – Take 100+ actions in 3 taps or less.

The first ever HRMS Mobile App built for all your stakeholders. Employees, Managers, HRs can take 100+ actions like creating goals, onboarding, confirmation, letter generation and more in real-time instantly using our mobile app.

Higher adaptability – As simple as Ola, Swiggy

Most HRMS fail due to lower adaptability across organization and complex ui. Our integrated Mobile app is designed similar to the consumer centric apps and is as easy as Ola, Swiggy to use.
The first ever HRMS Mobile app with
ESS + MSS + HSS
Employee Self Service-

Allow your employees to perform 25+ actions on the go from onboarding to goal creation and setting, investment declarations, participating in Surveys, raising helpdesk tickets and more.

Manager Self Service –

The Manager Self Service allows the team leads/manager to take 20+ approvals on the go like bulk approval of attendance, new job opening, reviewing team goals, providing feedback and approving clearance.

HR Self Service –

Our HRMS app enables the HR to execute 20+ tasks like making company wide announcements, managing job openings, generating various ELC letters, preboarding, onboarding, offer approval et al.
Start building
'Organizations of tomorrow'

with HROne Free Resources.

Lay the right foundation of successful HR practices with our thought leadership collection, just a click away. Download our latest eBook 'The Practical Continuous Listening Guide to build irresistible organizations' now.
DOWNLOAD FREE EBOOK
It's clear that our clients 🖤 HROne
Real Customers,
Real Stories
"We wanted a solution that could collaborate data, functions and HR processes at 700+ locations flawlessly. The experience with HROne had been amazing and one that I would recommend."
Annapurna
"We wanted a solution that could make our current HR processes more efficient and that gave us ample time to focus more on business strategy and our people. Overall happy with the final outcome!"
HCAH
"The success of any HRMS suite largely depends on its adaptability by employees, I highly recommend HROne for its user friendliness and simplicity. The services and support provided by HROne is exemplary, overall I will rate it 8.5 on a scale of 10."
Barcode India
"All the functions, from leave to payroll management are really easy to operate. HROne is really a wow online HRMS platform to work on"
Aggarwal Packers & Movers
"HROne has helped us conduct reviews and appraisals in a clear and simple way. Amazingly, we're able to clearly define KRAs for goal setting, review ratings and to capture 360-degree feedback for peers with HROne HRMS."
Hanu Software
"HROne has seamlessly merged with our expectations and helped us streamline all our time office, workforce and payroll processes."
Bikanerwala
"HROne helped us in processing payroll, which was a typical and time consuming activity for our business. We can't be thankful enough to HROne for solving our complex payroll requirements."
Haier
Media Coverage
HROne has featured in leading tabloids and media agencies as an Industry thought leader for their unparalleled & out-of-the box HR automation services offering.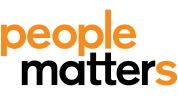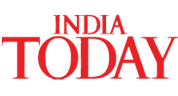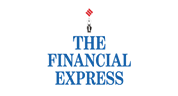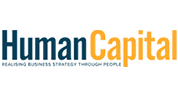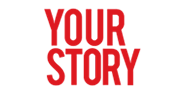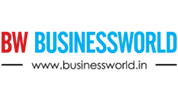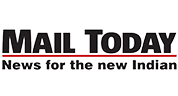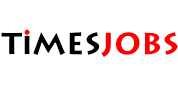 Frequently Asked Questions
HRMS, short for human resources management system, is a complete package of modules or software applications integrated to manage end-to-end HR operations throughout the employee lifecycle. It is a comprehensive software that simultaneously streamlines core and strategic HR functions and combines them to form a single solution.
HRMS software is used to run multiple HR processes in harmony to ultimately improve HR efficiency. It facilitates safe and efficient management of employee data. The HRMS enables an organization to manage its workforce efficiently through the use of information technology and stay compliant with the modifications in tax/labor laws and regulations.
Largely, there are 10 different HRMS software modules including:
Using HRMS software is beneficial for businesses in several ways. It frees up time by automating HR tasks, puts important information at your fingertips, makes employee monitoring & development easier, and keeps your critical employee data secure. Using an HRMS software helps improve employee productivity, performance, and engagement, and process HR activities faster, thereby enhancing overall business efficiency.
HRMS software is a unified platform that runs on the basic need of managing and automating all the routine HR processes. To keep the HR activities in synchronization, the software seamlessly integrates all HR modules together as well as with external platforms. It works by increasing efficiency of a variety of functions from 'hire to retire' including organizing employee details along with organizational information, making it easily accessible to the users.
The best HRMS software solutions are highly flexible and scalable. Meaning, these systems will cater to the needs of every business, no matter the size, industry or complexity. HRMS software can be scaled as per the use of startup companies having as less as 50 employees to large enterprises with as big as 5000 employee headcount. HRMS systems also give companies the flexibility to begin with only core modules and then add more modules with the increasing requirements as they grow.
Ready to
be the Next-Gen HR?
In the Bersin led Deloitte study, it was found that the companies with newly upgraded HRMS spend as less as 22 percent of the time per employee. Build happier workplaces by spending less time on HR operations and more time on human interactions & nurturing your talent with HROne. Take the leap with India's first truly #MobileFirst HRMS app, HROne. Speak to our experts to experience this marvel first-hand.