Payroll Software
100% error free & compliant payroll software, every single time.
Payroll made intelligent, integrated and simplified, leaving no room for fallacy and effort loss. We make sure, when you think payroll management software, you think HROne.
Request A Demo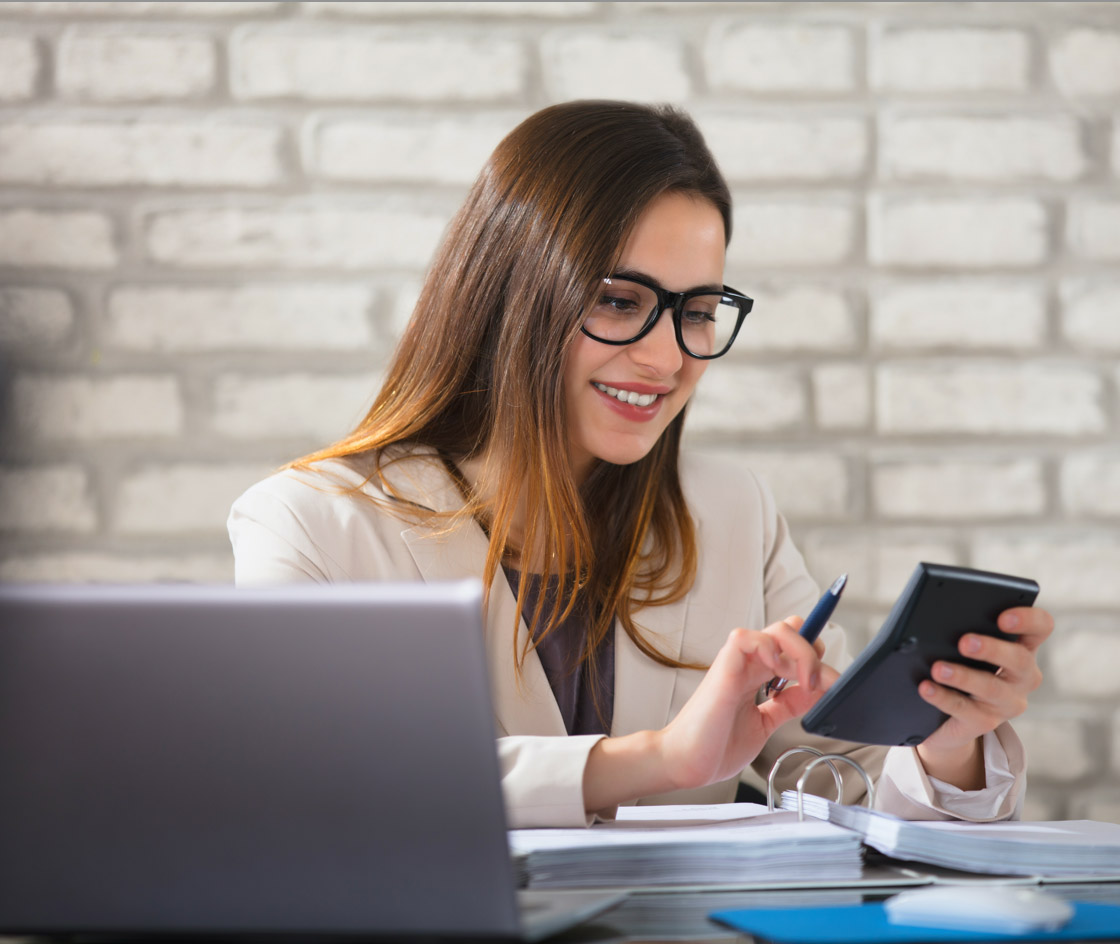 HROne payroll management software- A software that's fun & fast
Best payroll software for every organization whether it's for 20 employees or 20K. Integrated across modules like attendance management software, pay offs, PMS, recruitment management software for auto CTC of new joiners to ensure pinpoint accuracies.
Salary Structure
Process salaries in a tap
No salary delays for new joiners
Don't wait for the month end. Assign salary structure for the new joiners on their first day to the mapped task owners.
Auto CTC for the first time
All you have to do is fill the Basic or HRA and rest would be calculated automagically!
Configure Paygroups and Pay components
Create paygroups department wise or at OU level , the way its applicable to your organization structure.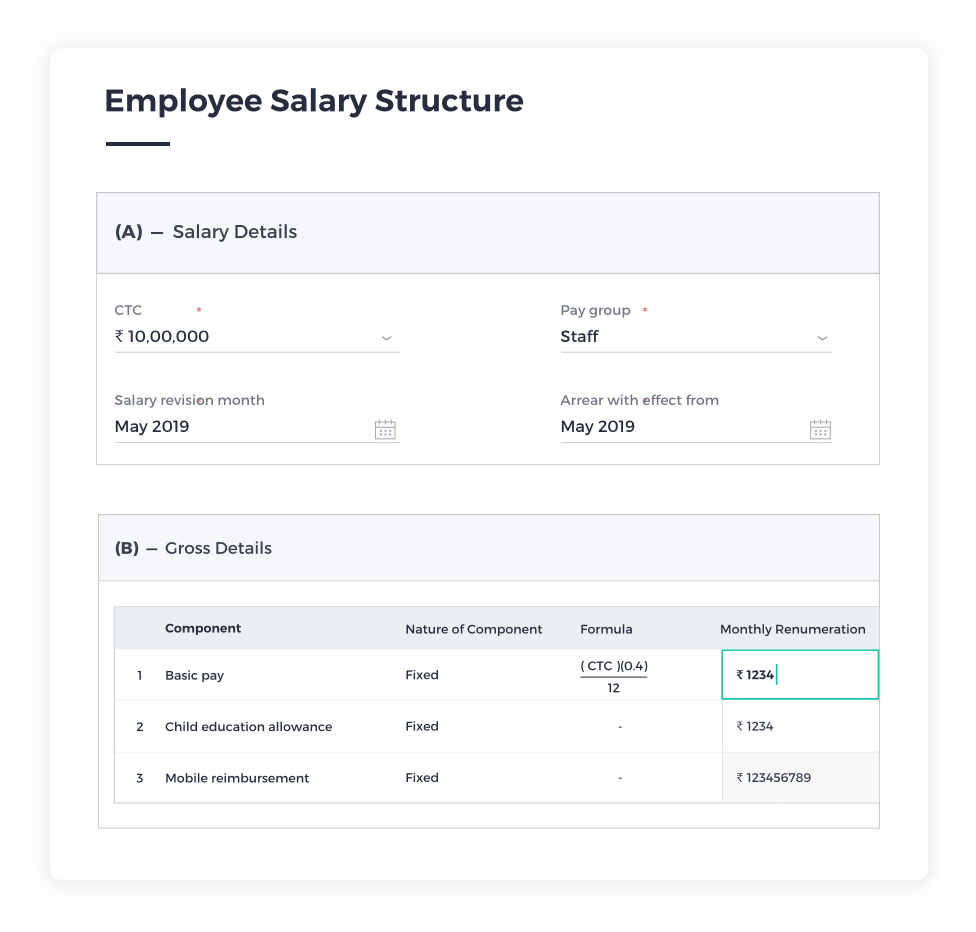 Salary Process & Verification
0% Error ensured
Schedule Payroll & Recurring Payroll
Activate payroll as per your financial year and schedule the recurring payroll for a calendar date in a HR Software.
1 click error processing
Before any penny is debited, a well stipulated algo runs to ensure payroll is completely error free. An error list is generated with employee details, if the algo finds any deviations.
Smart algo for error calculation
The smart error algo compares difference in pay components with the previous months and where the difference is figuratively higher, it gets highlighted in the error list in our HRIS software.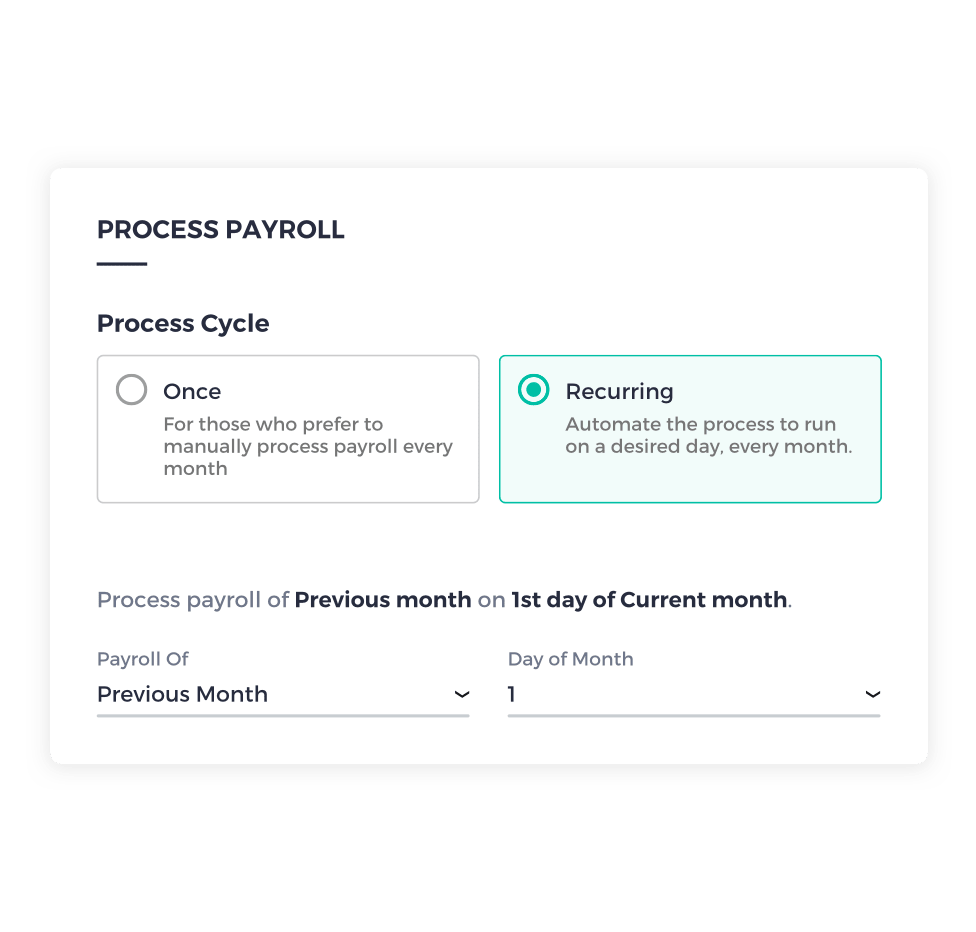 Payroll Queries
Don't get stuck in recalculations
3 Dimensional Report for all your payroll related queries.
Don't lose your precious time hunting solutions and answers to your payroll related questions. Get access to the 3 dimensional report that consists of:
Vertical view
Facilitates a complete picture of the employee salary, with all pay components.
Horizontal view
Facilitates a comparative picture of employee salary with previous months.
Drill down view
Click on any component and learn which pay group is affecting it or leading to it and the calculations behind it.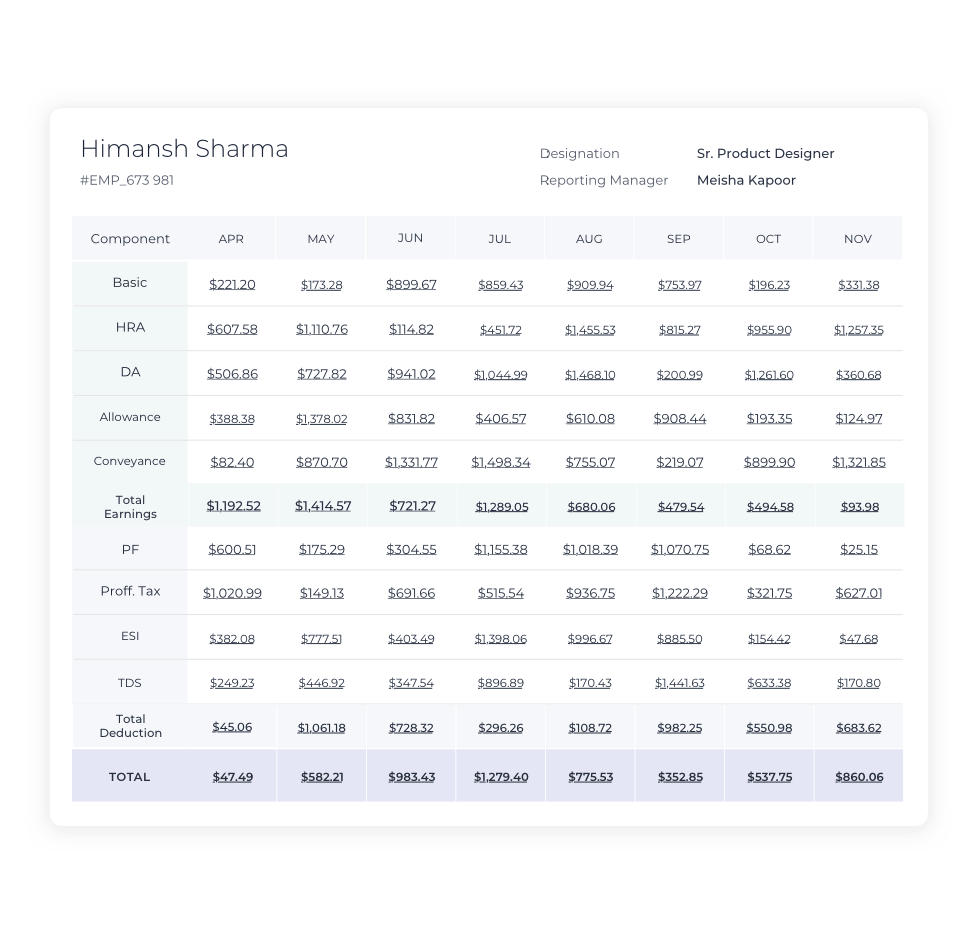 Compliance and Taxes
Stay compliant, always.
We take care of compliance with Salary
All statutory deductions for PF, ESI, Professional tax, IT, LWF etc. are auto deducted as per the latest laws and amendments.
Get challans and know the red flags
Generate challans for PF, ESI, PT, IT, LWF, Bonus, Gratuity and more in the government recommended format, without having to fiddle through different forms.
Get a ready checklist to track your compliance related concerns in one window.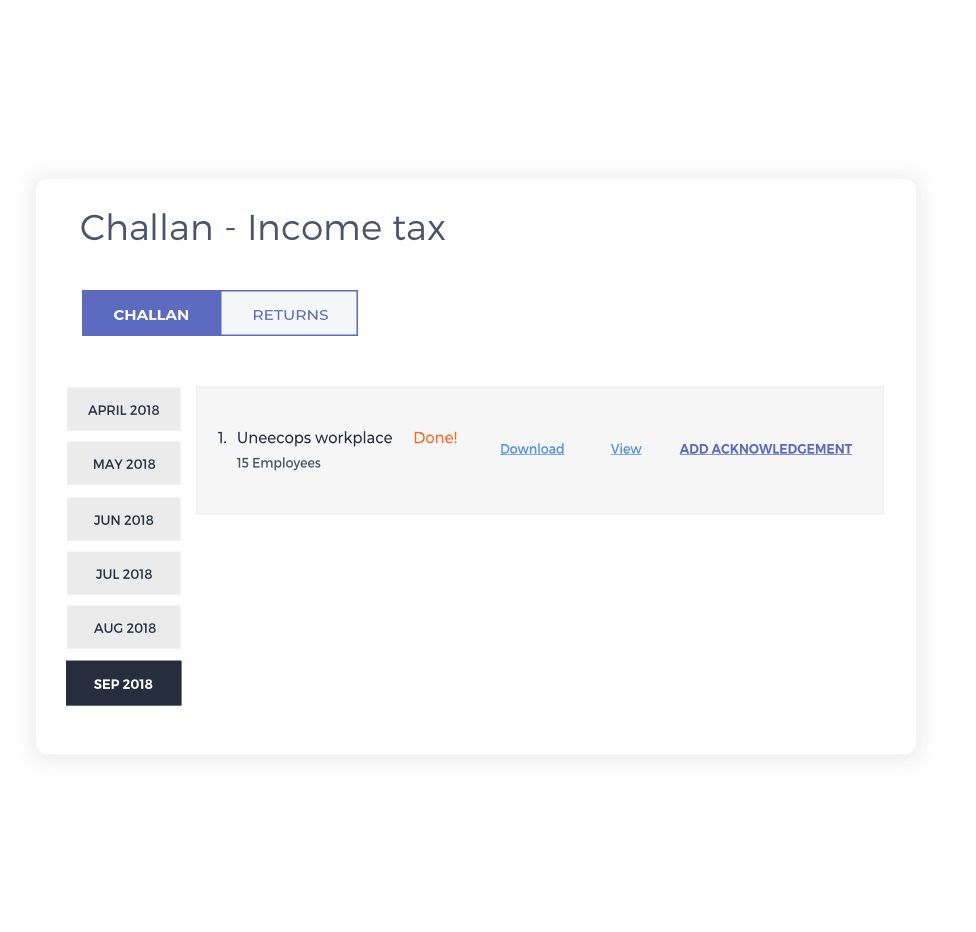 Employee
Reduce workload on payroll admin
Make payday a pleasant experience for your employees & payroll admins. Empower your employees to do more than just download salary slips.
Investment declarations
Reduce workload on payroll admin by auto approval of proposed investment declarations. If you follow the same investment plan as last year, skip the steps and copy from previous year.
Simplify loan approval and EMIs
Create your loan policies as per the organization, specify loan eligibility for employees from DOJ, Maximum number of EMIs allowed and Interest type.
No need for loan import
Employees can raise loan request and on approval, EMIs are auto deducted from payroll
Easy pay Reimbursements
Auto run reimbursements, define how you wish to pay the reimnursements – by default or by claim and to which type of account. Let employees claim reimbursement and upload bills as per the credit cycles set by you.
Payslips and more on the go.
Quick view of Payslips, tax slips, PF 12 BA forms available on web and mobile. Employee can access anytime anywhere, password protected for safe access.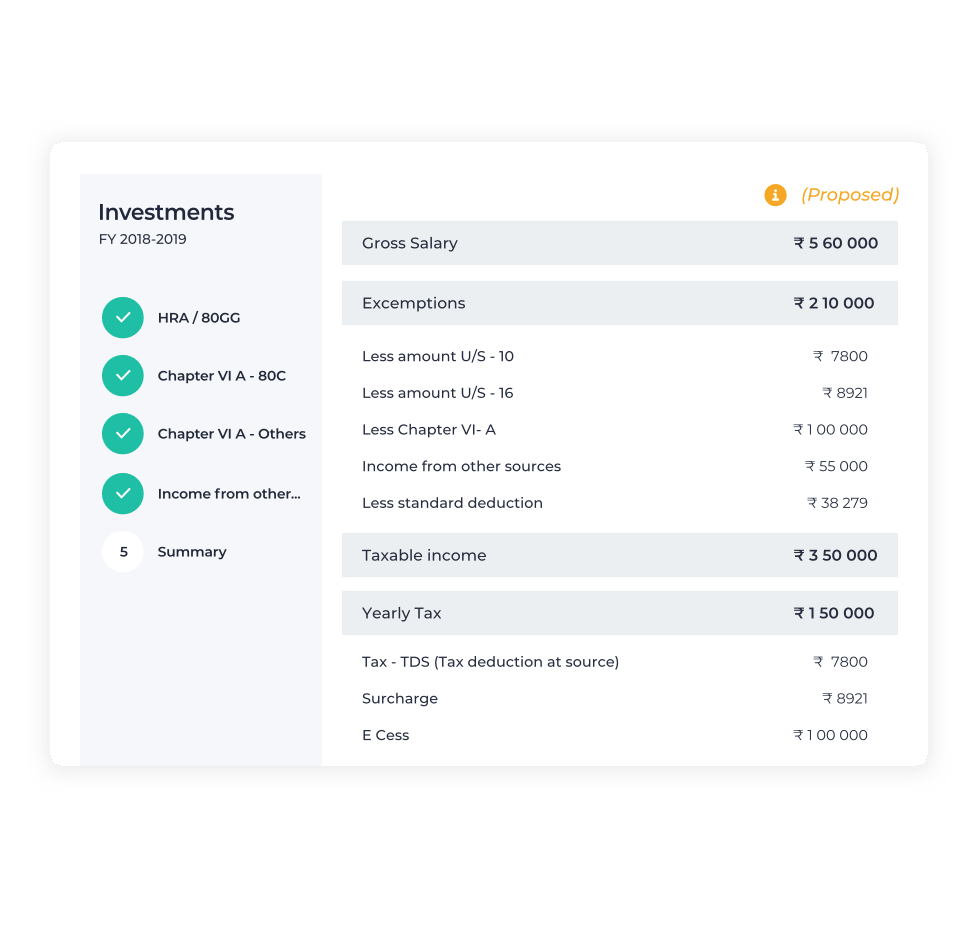 Insights
Know the actual costs
Effective costs
Know your real payouts. Learn about the effective costs that takes into consideration the Variable component and reimbursements.
CTC trends
Peep into the CTC trends, how is hiring cost changing over a defined period of time and how is your average hiring cost is doing on the charts.
Liabilities
Be aligned with your actual liabilities. Learn what you are ought to pay to the employees in the longer run, count in Leave encashment, gratuity and bonus.
Reports
A full view of your Payroll system with 27+ comprehensive tabular reports.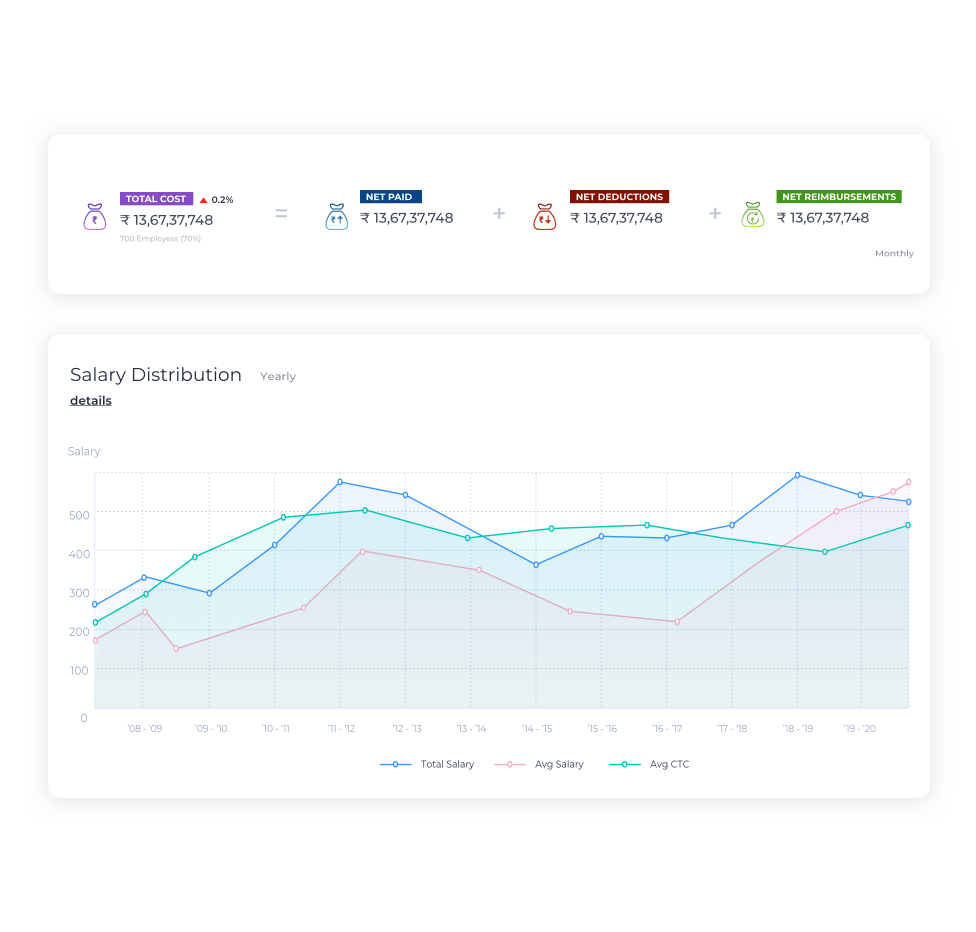 Integration
Compatible with all
15+ Integrations
Integrate Payroll Software with the financial platforms like SAP Business One, Microsoft Navision, SAP R3, SAP By Designs, Tally, Custom ERPs, Oracle ERP and leave all your payroll worries behind.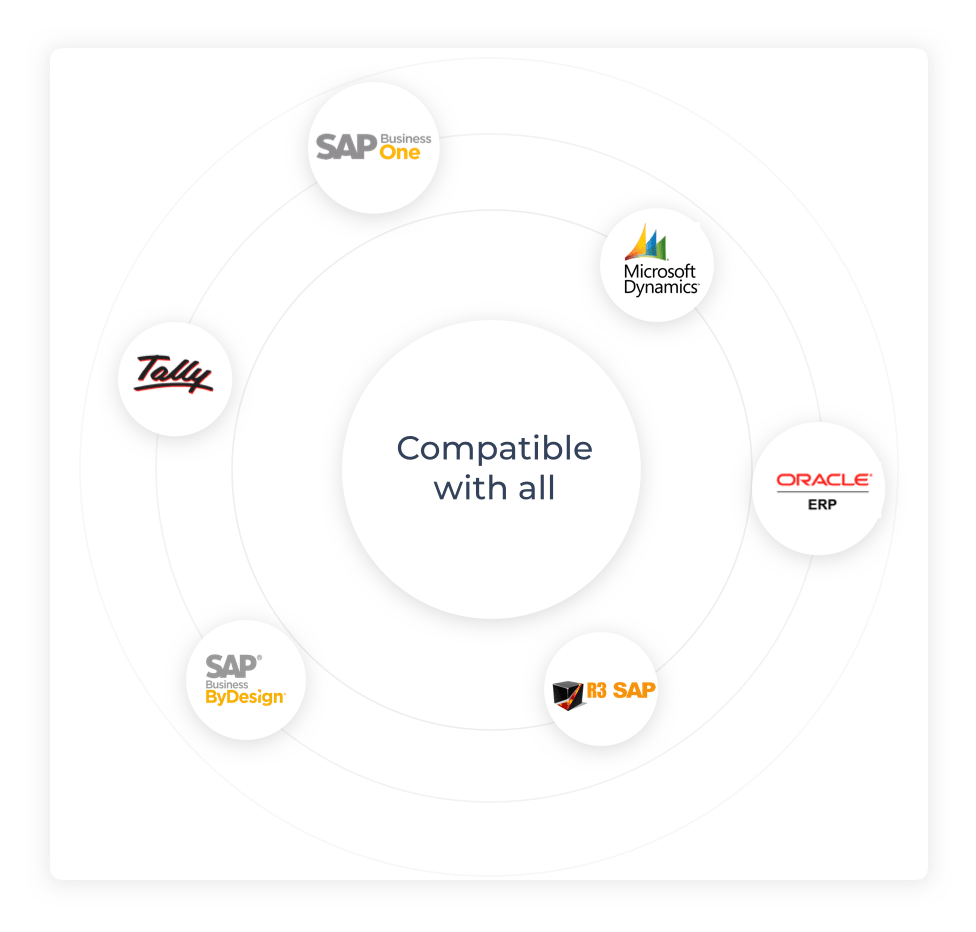 Know all about Payroll…
Notice Period Adjustments
An employee is required to serve a definite notice period applicable from the day of resignation. HROne Payroll is auto synced with the last working day of an employee, and calculates the final settlement amount as per the increment or decrement in the notice period, and credits the FnF (salary) accordingly.
Leave Encashments
Leave encashment implies the amount of money an employee receives in lieu of the unavailed earned leaves accumulated over a period of time. Companies can customize their earned leave policies with HROne whether the remaining leave balance can be redeemed in the form of cash or carried forward to the next year's balance.
Loans & Arrears
Employers need not worry about keeping a tab on EMI deductions for the loans and advance salary applications by employees. HROne Payroll auto deducts EMIs from the salary as the limit defined and auto process the arrears for unpaid days or promotions
Gratuity & Other Payables
With HROne, Gratuity calculation gets accurate and as easy as pie! At the time of relieving, all the salary arrears, paid leave encashments, and other payables are auto-processed in the form of final payout.
Settlement Statement
Be it a loan settlement or full & final settlement, HROne clearly summarizes everything in the settlement statement without the worry of any future misunderstandings or legal troubles.
Statutory Compliance
HROne ensures 100% statutory compliance as per the latest rules and regulations. The statutory deductions for EPF, ESI, Professional Tax, IT, LWF, etc. are automatically processed and challans generated without fiddling through different forms.
Bonus
Bonus calculations for any given period on selected salary heads become a lot easier with HROne's automated payroll software. Moreover, bonus policy, taxability, formats, etc. are considered while evaluation and challans for bonus are auto generated.
Reimbursements
With HROne's easy pay reimbursements, one can auto run it, define the type of account, select the mode of payment and upload bills automatically to facilitate the payments.
Investment Declarations
Approval of investments was never this quick and easy! HROne automates investment declarations and copies investment plans from the previous year if the same is being followed in the current one, thus making the whole process faster.
Customized Payslips
Payslips and tax slips are auto-generated by HROne in a standard, government-recommended format, making it easier for employees to understand each component.
ESI
This health and medical insurance is a self-financing social security scheme for Indian employees and their dependents. HROne auto deducts ESI and auto generates challans for the same for facilitating payroll.
EPF
Employees' Provident Fund is a post retirement income and savings scheme wherein, both employees and employers pay equal contribution towards the scheme. HROne ensures that 100% compliance is maintained as the latest rules & regulations.
LWF
Managed by individual state authorities, the Labour Welfare Fund is a statutory contribution. HROne auto-records challans for all the payments and necessities provided to the employees under the scheme.
TDS
Tax deduction at source is applicable on various incomes received by an employee such as salaries, interest on funds and deposits, etc. HROne is 100% compliant to all the taxes that the employee is required to pay.
Professional Tax
Levied and collected by the state government, PT is a tax applicable on all kinds of professions, trades, and employments. HROne makes sure you don't have to juggle different forms for paying and generating challans for the same.
Customized Paycomponents & Pay Groups
Payroll processing fails if the salary structure and calculation is done inappropriately. HROne lets employers create varied salary structures by defining multiple pay components and paygroups which can be mapped at the departmental and OU levels.
Why Choose Payroll Management Software by HROne?

Manual or with software, processing payroll has never been easy for any business. The complex calculations, maintaining excels/papers is no easy task. In a Deloitte survey, it was found that the Payroll Software users were not satisfied with these three things- Compliance, controls; accuracy, and integration.
On the contrary, HROne Online Payroll software decreases time usage, and increases savings significantly. It is seamlessly integrable. with 15+most popular financial platforms. The system runs a special three-dimensional check before final payroll processing and red flags if the challan checklist is not duly completed.
Besides taking actions for payroll and more for HRs, the CXOs can view more than 10 payroll reports.
Switch to HROne, an intelligent enterprise-ready hrms software and empower your HRs to achieve 10x better results.