Performance Management Software
Nurture your talent into high performing workforce.
Don't just review, help your people achieve goals with a Performance Policy that's continuous and easy to set up.
Request A Demo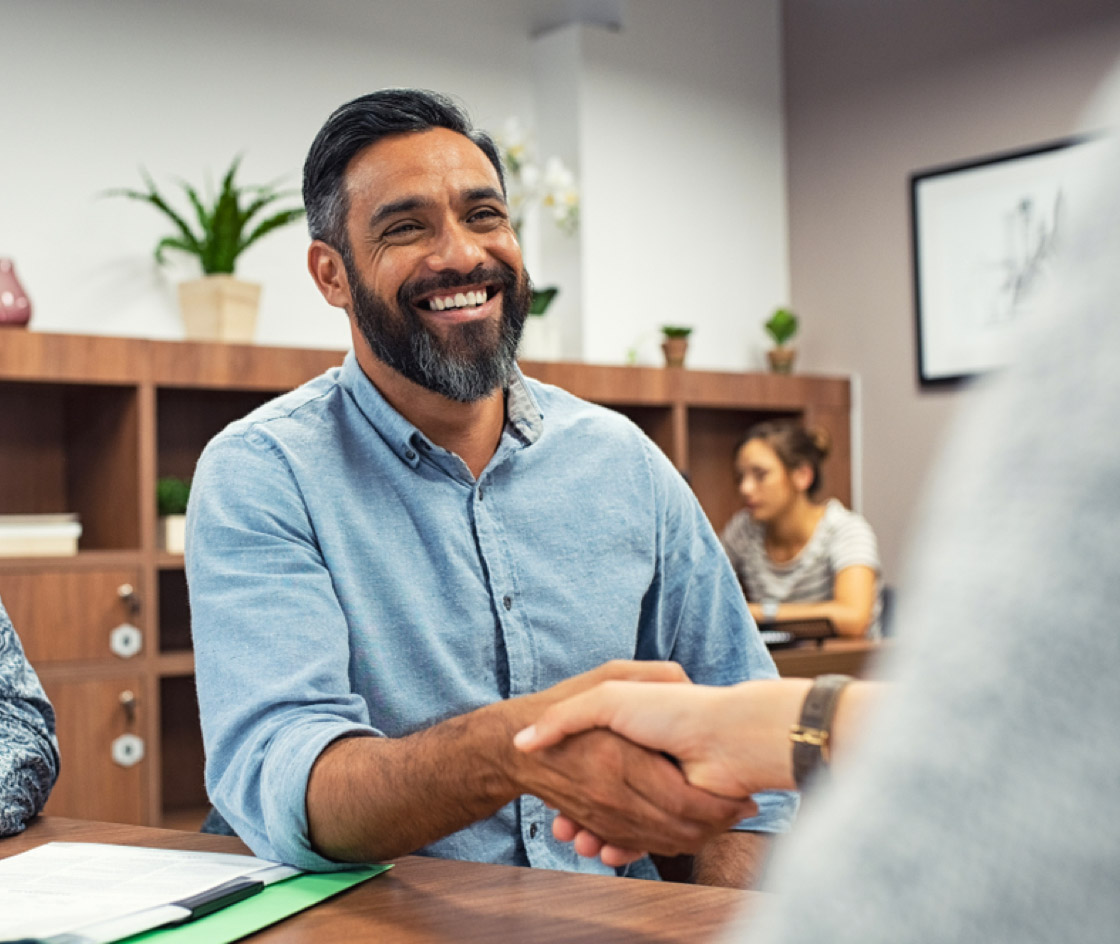 No scattered pieces.
Address the gap between strategy and execution
Employee performance software with the well stipulated evaluation model
that aligns individual tasks with actual goals and tap into the potential of every employee.
Goal Settings
Made easier
Goal cycle – no manual setup
Define monthly/quarterly/ bi-annually or annual goal cycle. Identify limitations, set KRAs, KPIs, competencies as per the designations. Give flexibility to employees to outline their own goal sheet.
Choose from predefined templates
Whether it's for the sales department or finance or HR, pick relevant goals from existing templates and map them as per the departments and designations. You can also copy from previous goals sheets to fasten the process.
Don't forget your new joiner
Your new joinees are never missed, goals are auto triggered as per the policy on completion of 3 months, or as defined.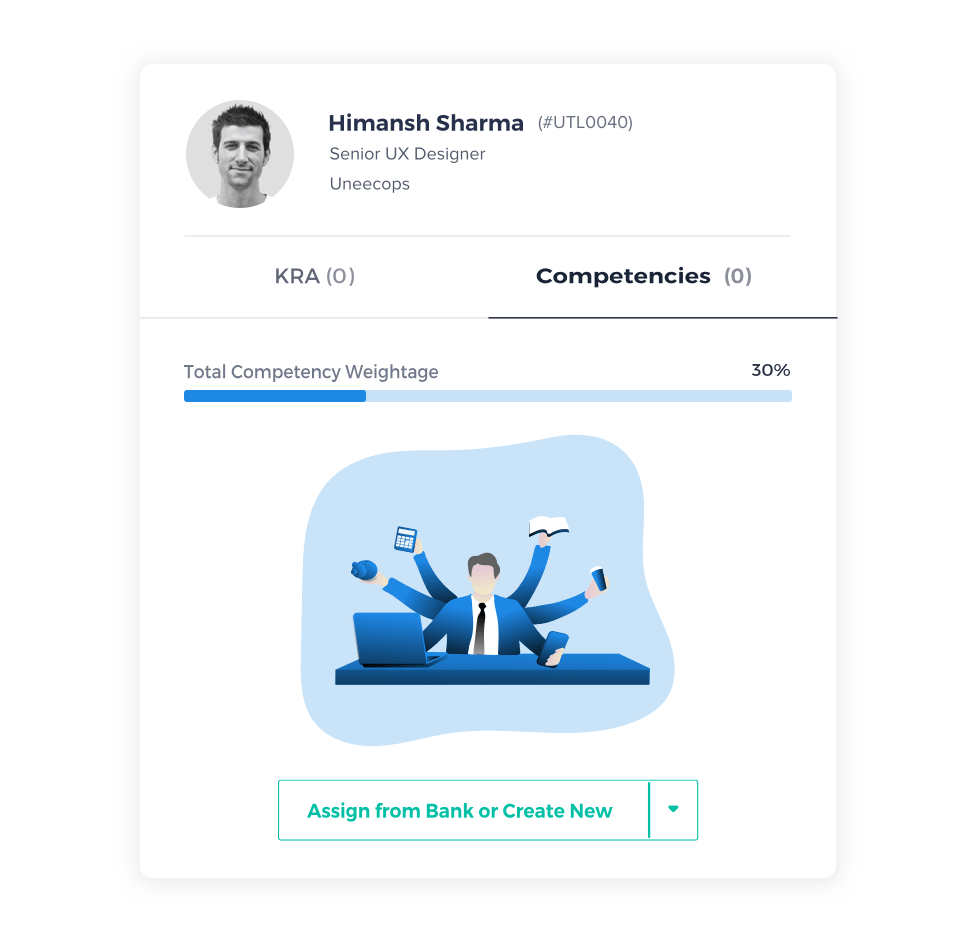 Continuous Feedback
Track progress in real time
Link initiatives with goals
Let your employee get a good grip of their work direction by aligning their weekly initiatives with goals. Once assigned, link initiatives with the KPIs and on completion, auto trigger team or manager feedback.
One on One Meetings
Why wait for Quarter end or year end for reviews and feedback. Now managers can raise a request and schedule one on one meetings with the team.
Record the MOMs in the Plan, Progress, Problem model, clearly stating takeaways and actions.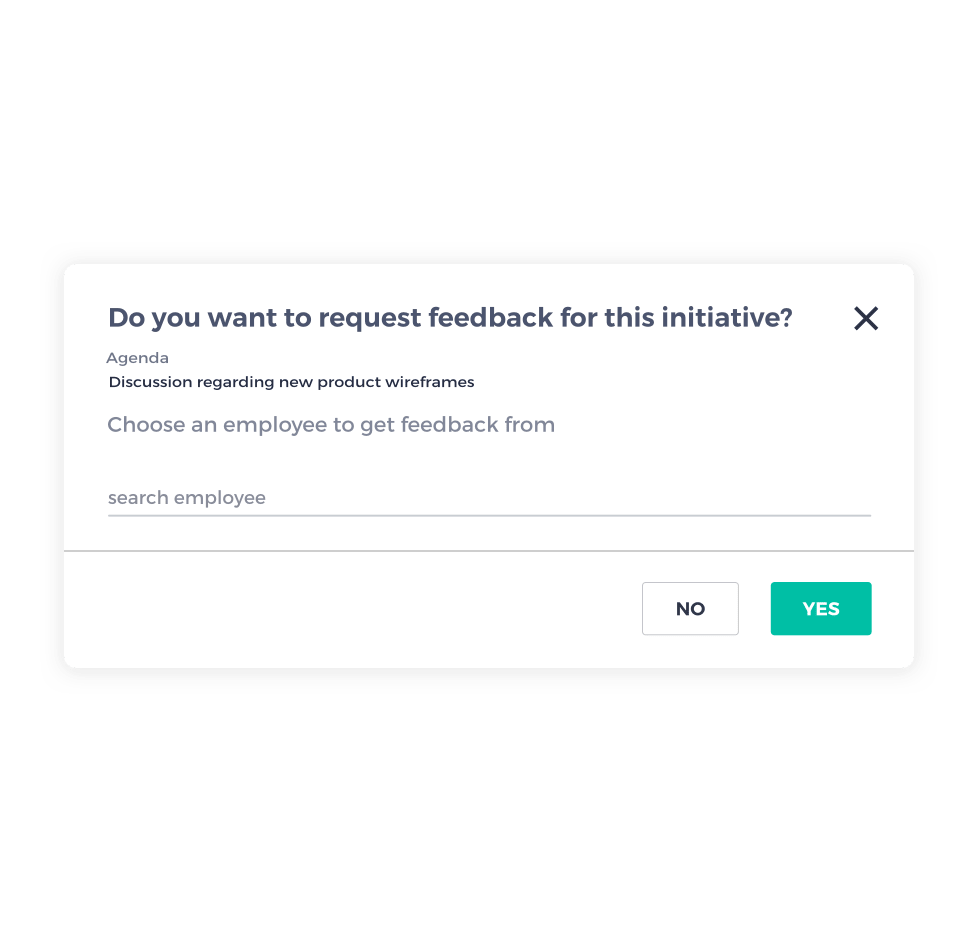 360 degree feedback
Transparency assured
Choose nominees and nominator
Get feedback from people you work with for a fair and accurate evaluation with our Performance appraisal software. Map the nomination process with role and workflows – who will nominate who and the minimum number of nominations for any employee.
Once approved, the process is auto initiated and feedback from all nominees are captured.
Customize feedback
Customize the feedback questionnaire, modify it as per the nature of work involved and for different nominees. If need be, capture feedback from the clients.
Feedback on, always
Set the duration for the feedback cycle and leave it to the system. Foster employee growth through continuous feedback.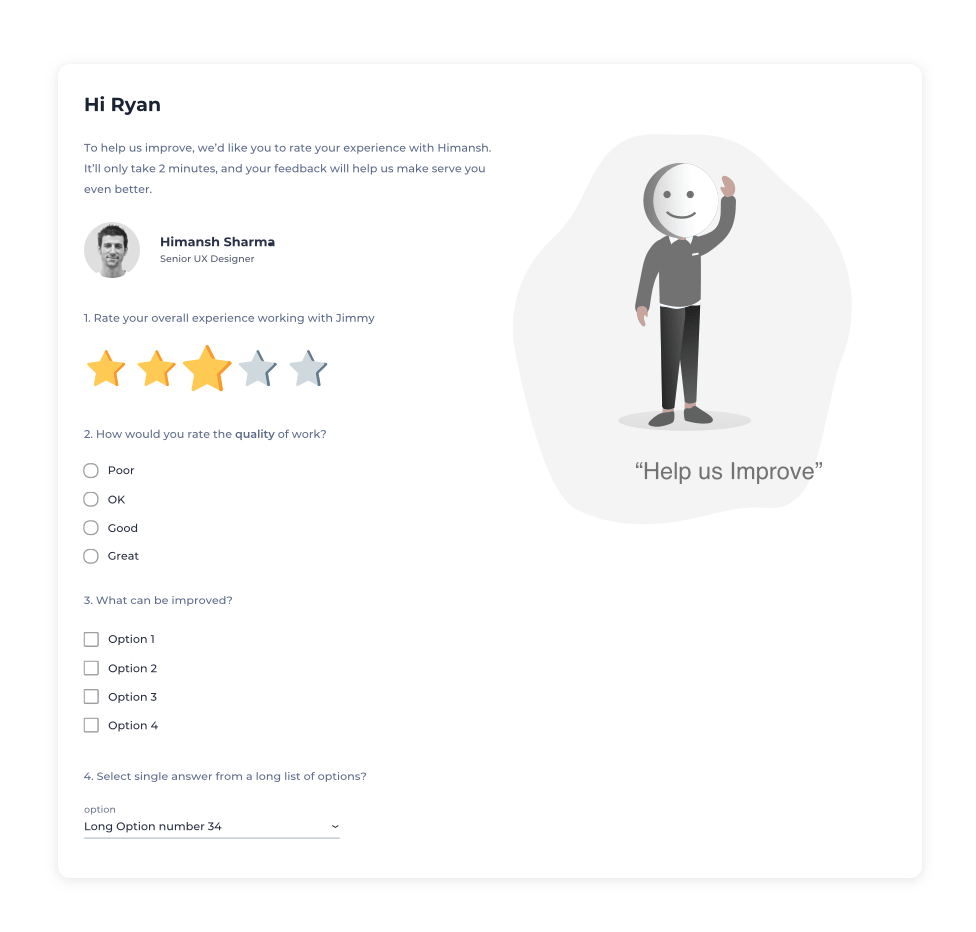 Reviews
Take all in account
Automate Reviews
Once the review policy is laid out, the tasks are auto triggered in the inbox.
Evaluate the rewards, badges, accolades your employee has earned over the year for a fair and all rounded assessment.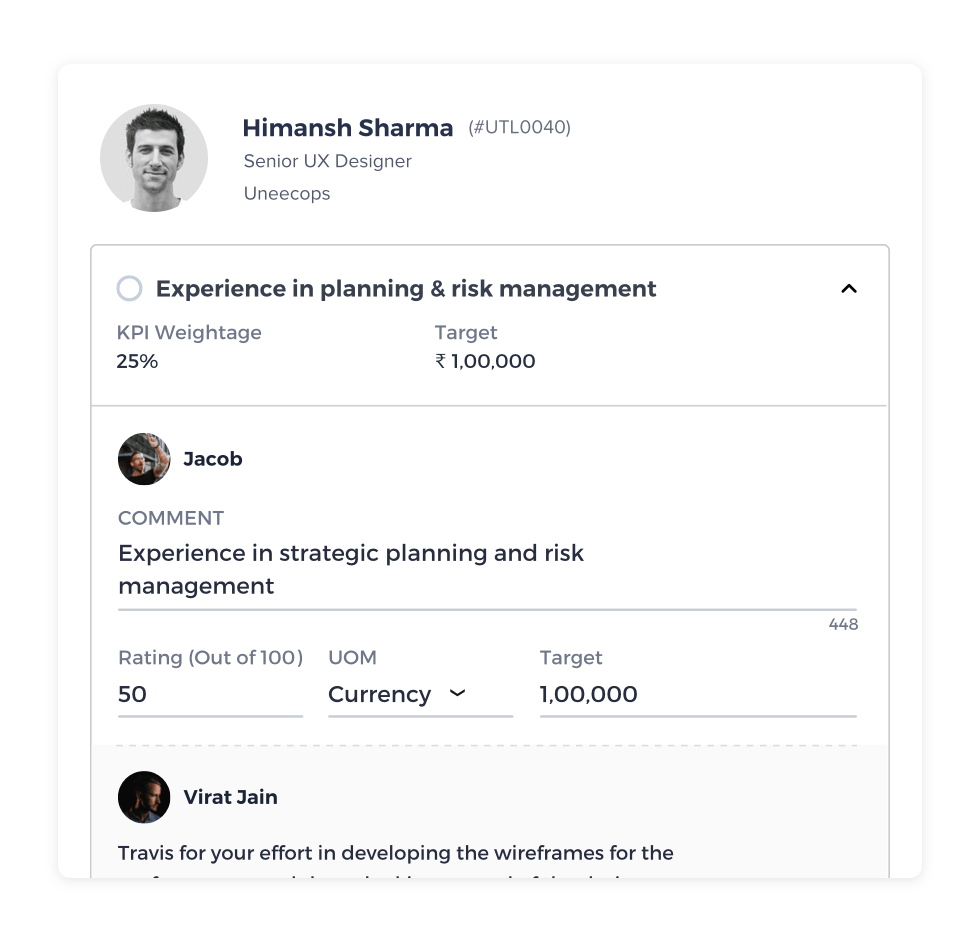 Insights
Identify your future leaders
9 box matrix – the leadership review tool
Evaluate your employee's current and potential level of contribution to the organization on a 9 box matrix.
The vertical columns of the grid indicate growth potential, and the horizontal rows identify whether the employee is currently below, meeting or exceeding performance expectations.
The intersection of the two determines the employee's current standing and where development may be needed.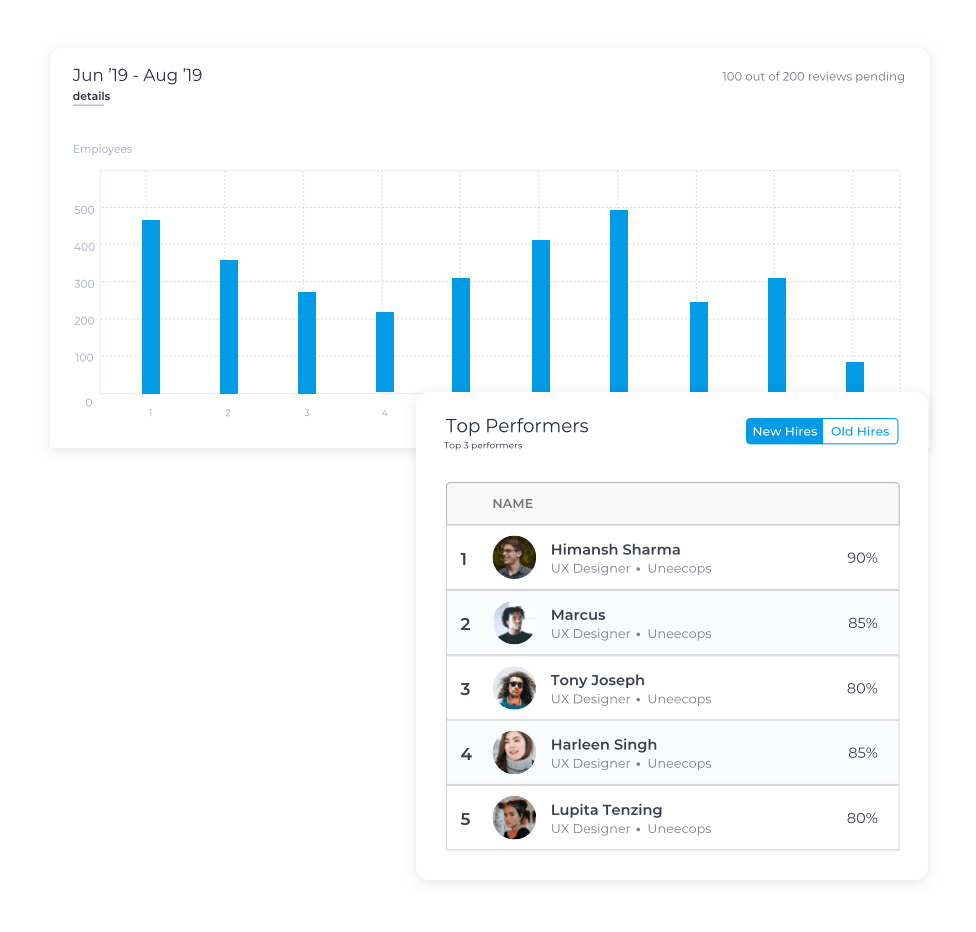 Accelerate Performance at your workplace with HROne!
Make the intelligent choice and switch to the intelligent enterprise-ready HR Software and best payroll software empowering your team to achieve 10x better results.