HR Mobile App
Do more than just approve leaves with a fully function HR App.
Execute more than 50+ tasks using HROne mobile application and be truly mobile.
Give your HR & employees the freedom to use HR services on the go – anytime, anywhere.
Home
Get the latest company feeds on your mobile and stay up-to-dates on latest events, announcements & updates.
Company Wall
Moodbot
Notifications
HR Broadcast
HROne Bot
Badges
Reward Points
Widgets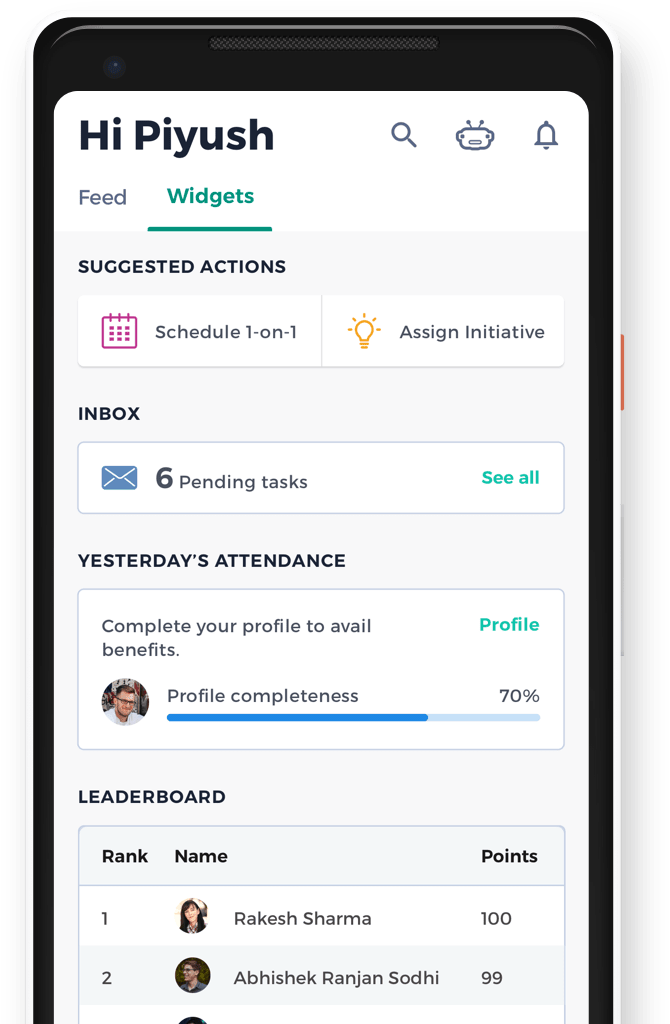 Inbox
Execute more than 20+ tasks from your mobile and stay on top of your game. And make broadcast & announcements straight from your mobile phone.
Executive Tasks
Workforce
Time-Office
Payroll
HR Broadcast
Appreciation Badges
Personalized Widgets
Company Announcements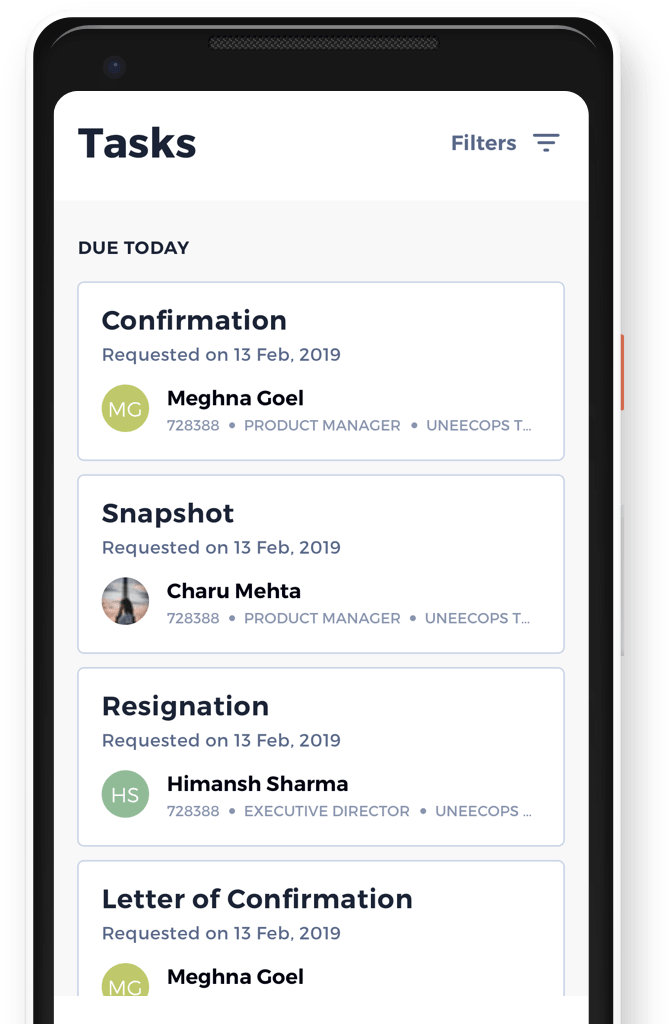 Requests
Initiate & approve more than 9 different types of requests across workforce, time-office and payroll modules in just few clicks
Initiate Request
Workforce Module
Time-office Module
Payroll Module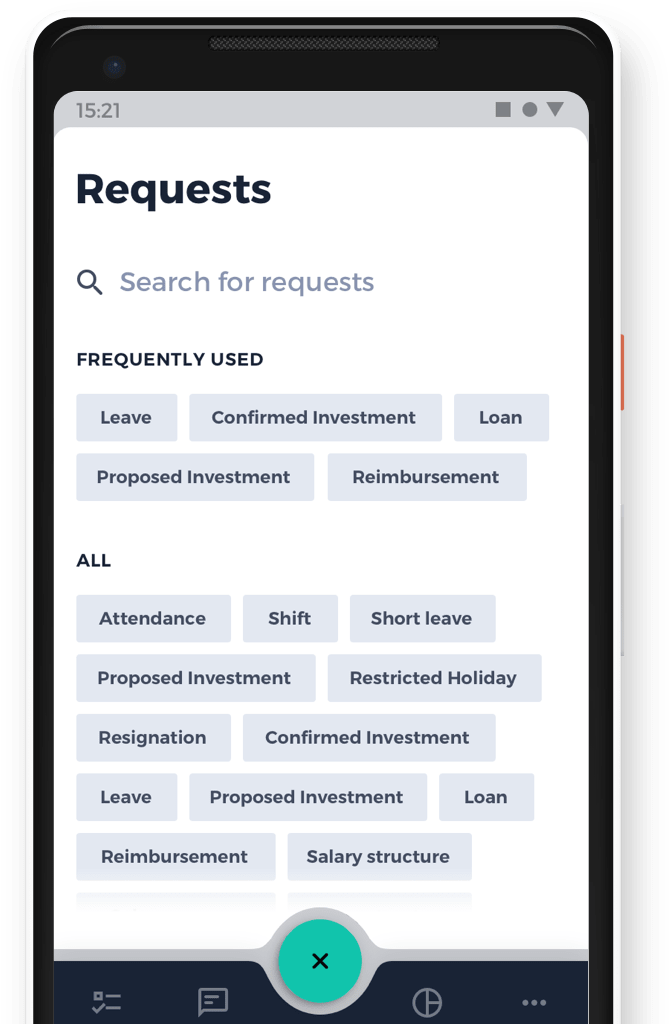 Chat
Connect, converse and collaborate with your work colleagues using an easy to use built-in chat and always stay in sync.
Private Chat
Group Chat
Share Docs
Create Group
Search Directory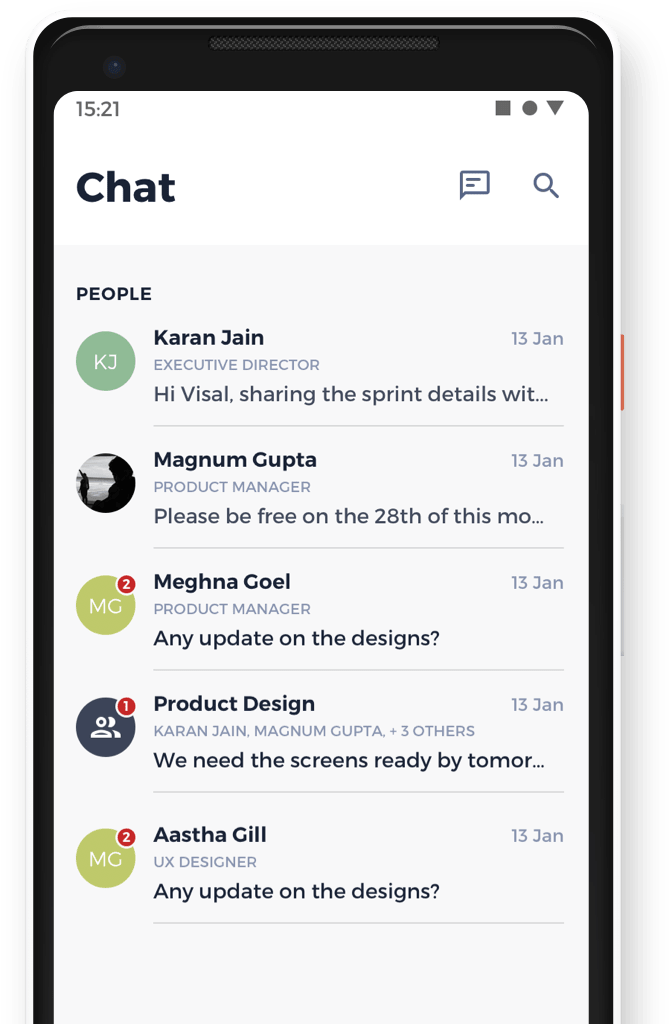 Make your HR mobile-ready
Execute tasks, manage approvals, access ESS, upload employee data, & much more with HROne mobile app designed for HR, managers & employees.
Request a Demo