Software for HR
One Software for HR of all Industries & Sizes!
HROne is an intelligent HCM suite made to help HRs save time, simplify human interactions to increase employee happiness and provide actionable insights to foresee the risks and opportunities
With World's First #InboxForHR, and highly interactive mobile app and software for HR management, we aim to transform game of thrones like complex HR functions into supremely simple Dora land!
Request A Demo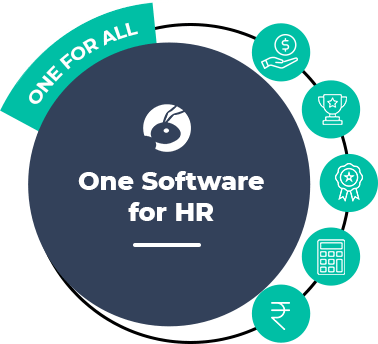 Did Your Software For
HR Management Adapt Your Way Of Work Or You?
HROne never asks you to change rather allows you to make as many customisations as you want- policies, organisational structure- EVERYTHING just the way your organization functions!
Watch the video to learn how HROne HCM software enhances your HR team's productivity, interconnection and decision making ability.
Why A Fully Automated
Software for HR ?
Should I really invest in it? Working manually, just fine!
Let's not beat around the bush, and talk facts- More than 73% HRs waste their time in doing redundant tasks manually even when (as per McKinsey Global Institute) more than 56% of those activities can be automated end-to-end. With right fully automated software for HR, the department can save 20 hours or more every week.
Here's how an HR Software works
Saves time that you otherwise waste on redundant tasks with m
Saves money by alerting you when you spend more than your set budget
Helps you sense risks and take actions in time
Keeps your workforce fervor up and productive
Improves employee satisfaction rate and reduces attrition rate
Helps you track the performance of every employee
Software for HR –
Evolution over last 2 decades
From 1990s to now, HR Softwares has undergone a serious series of transformation. While before the two decades software for HR management use to act as a mere system of records, from 1990s to 2020 they have been re engineered to become systems of talent, and engagement. Let's look at what HROne focused on in these two decades and what are we upto now!

When we started, in 1996, our prime focus just like JOSH BERSIN HR TECH 2020 REPORT revealed was on talent management, automation. We focused on integration, automation and making it beneficial for the HRs. It was only during this decade that we felt the need to go beyond the ordinary, push our limits and think of panning engagement across the organisation.
So, we delved in, did the market research and also took feedback and requirements from our pool of 300+ clients. After more than a year of brainstorming, trying, testing, and succeeding, we, along with the IIT and B school prodigies, have come up with the #FutureReady HCM with world's first #InboxForHR and truly #MobileFirst interface.
WE HUMANISED HR TECHNOLOGY and pioneered the concept of
#InboxforHR
Cut to 2020, the year of transformations, and pushing the boundaries as the #newnormal is impossible to define and being resilient is the best that each business can do. We have made more than 90% HCM functionalities, available on mobile app for all stakeholders HRs, Employees and Managers to aid them in this new work model. Our analytics engine is power- packed, enabling CXOs and HR Heads with the crucial decision making abilities. We have built a holistic employee experience engine to boost workforce like never before!
HROne –
#MobileFirst
Software for HR
The reason why we call ourselves a mobile first software is that what we offer on our web software, we have made it available on our mobile app as well.
Take a glimpse of what all you can do on-the-go with our HR Software app!
See all features in details
Features You Will
Find Nowhere Else!
Here's what out recently acquired clients' HRs, Employees, Employers find the most amusing in HROne!
Badges & rewards

to engage and appreciate employees

3 Dimensional diagnostic check

to avoid payroll errors

Dynamic workflows

and 100+ MIS reports to keep you in sync with every detail

Seamless Integration

with more than 15+ tools

40+ actionable insights

to foresee risks, opportunities and be resilient

Inbox for HR

to remind you of tasks and ensure no pending tasks
HR announcements

to keep employees aware of every update

5+ attendance marking ways

to avoid wrong data collation

Pulse and surveys

to promote cultural listening

Welcome message & social profile

for delightful recruitment and onboarding

Auto distance calculations & more for

fraud management & cost control

360 degree continuous reviews

to keep performance tracking fair for one and all
Something For Everyone…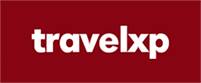 "The modular setup really gives our company the liberty to create dynamic workflows and policies that suit our industry type. This is the best part about it. The product is really helping us recruit and onboard the best candidates and help them perform to the best of their potential Attendance feature and the fully functional mobile app are of immense help, Especially in this new normal. "
Tanay Chotani, CEO

"The system is very easy to navigate, our employees enjoy using it to the core. The mobile app has made it easier for everyone to adapt to the new normal. Working from home, not everyone has a laptop with them, the employees are able to mark attendance, send birthday wishes and appreciate each other's efforts. I would definitely give it a 9/10. "
– Sakshi Gupta, GM, HR Head
"HROne ESS has made being at work a lot easier for me and everyone in the organisation. Earlier we used to run errands looking for HR, admin or IT department, the even our professional information was not available to us easily. But now, we have a customisable dashboard. We can access our information, raise tickets and even personalise the dashboard as per our preference. Love this software. Definitely a 10/10 for our company"
– Mili Joseph, Content Writer
Awards & Recognitions
Top Software Review Sites recommend & accredit HROne as the preferred HCM Solution for SMB and Enterprises
Rewrite the future of your business and work before it's too late!
This might be your only chance to increase your
operational efficiency by 3X, sureshot!
Take our no cost, no commitment product tour today, absolutely free of cost!
Claim your FREE DEMO now!