Real-time attendance management software
Intelligent cloud-based attendance management software that enables real-time tracking and provides automated inputs for payroll processing in few minutes without any manual interventions.
Increase employee productivity
Reduce errors & admin cost
Enhance security
4.7/5
Software Suggest
4.5/5
G2.com
4.3/5
Techjockey
Schedule a Demo
Switch to intelligent attendance software




Intelligent attendance management for
SMEs & large companies
Meet all your organization's attendance requirements with an integrated
end-to-end attendance management software.
Get Free Demo
Configure Leaves
Manage Attendance
Pay Overtime
Manage Multi-Shifts
Calendar Holiday
Calculate Pay Days
Attendance Policies
Implement Geo-Fencing
Enable Geo-Tracking
Employee Self-Service
Be Mobile Ready
Biometric Integration
Be Mobile Ready
Go mobile with your complimentary Mobile App & manage complete attendance management module from your mobile devices – anytime, anywhere
Get Free Demo
Join our growing list of customers
















Seamless Integration
Easily connect with 15+ software you may already use to get the job done.
Get Free Demo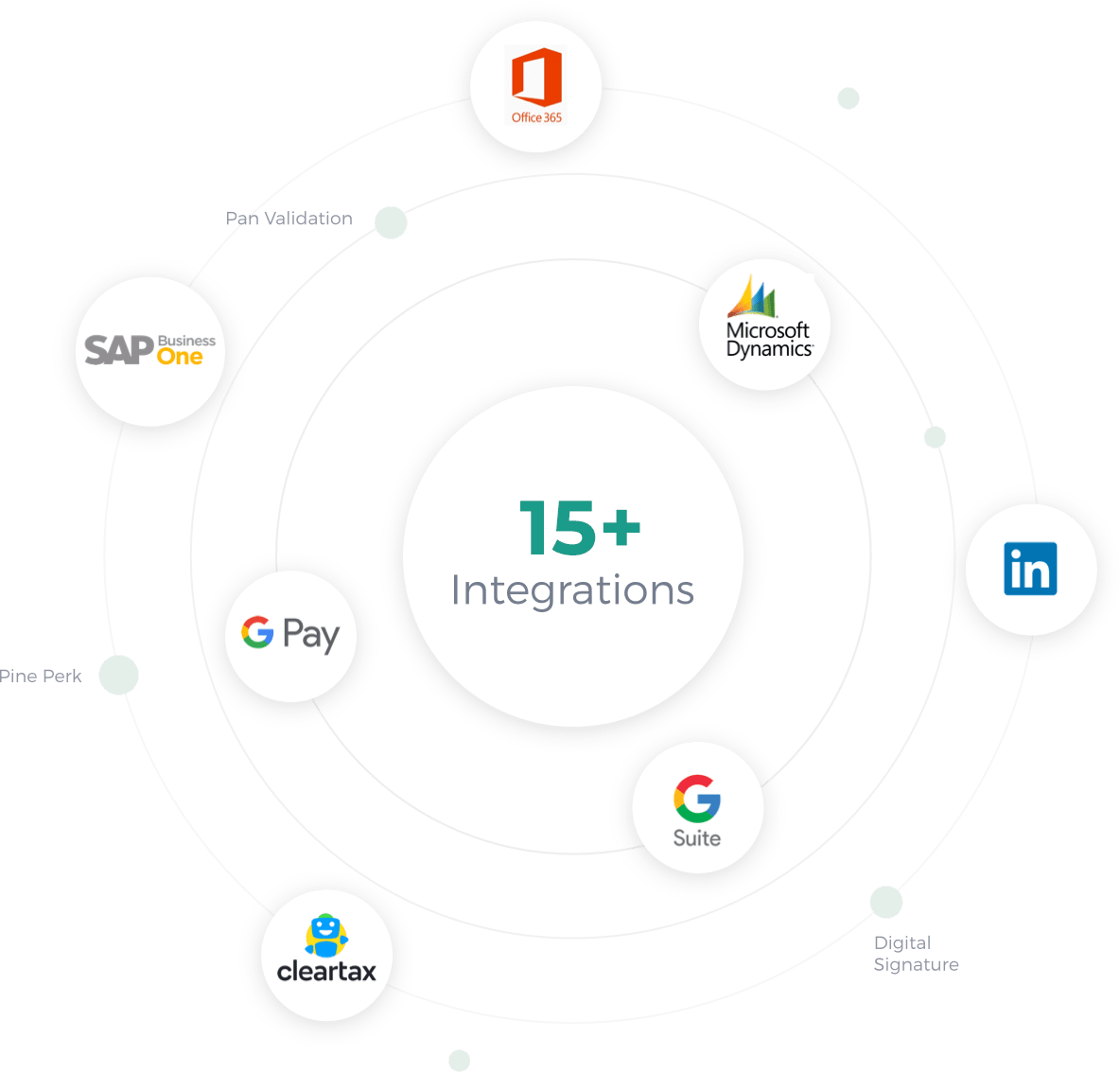 Need more than just attendance software
Try our comprehensive HCM suite for end-to-end HR automation
Get Free Demo
Core
Define organisational structure, assign roles & permissions, grant access rights and more.
Workforce
Manage your employee life cycle from onboarding to exit, publish letters and more.
Payroll Outsourcing
Run error-free payroll, manage loans & re-imbursements, meet statutory norms.
Attendance
Real-time attendance management for managing attendance, holiday calender & shifts.
Performance
Meet organizational goals & improve performance with continuous feedback, 1-on-1's, 9 boxes and more.
Engagement
Boost employee morale & improve employee engagement using engagement tools.
Helpdesk
Conversational ticketing system for efficiently managing employee grievance, queries and service requests.
Chat
Communication & collaboration tool that brings your teams together anytime, anywhere.
Expense
Manage employee claims & reimbursement with ease.
(Coming Soon)
Intelligent
Assign, tracks, execute tasks from the inbox and search data with a google-like search engine.
Experiential
Automate over 100+ tasks related and amplify human interactions with moodbots, R&R platform, group chat and more.
Insights
Actionable insights that help Line Managers, HR Professional & CXO achieve more.
Why HROne makes sense?
HROne first of a kind HCM suite that uncomplicates HR by
bringing B2C customer experience to an enterprise application
Get Free Demo